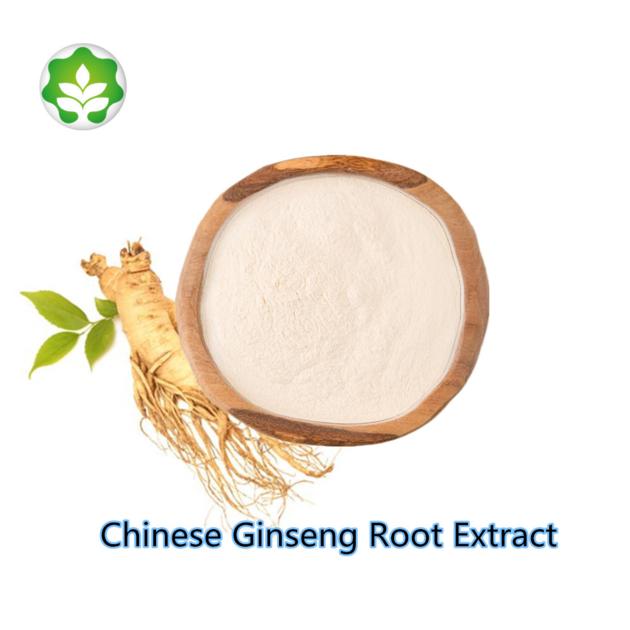 best price low pesticide chinese ginseng root extract
| | |
| --- | --- |
| Price: | US$ 30 |
| Minimum Order: | 1 kg |
| Payment Terms: | FOB |
| Port of Export: | China main ports |
Product Details
| | | | |
| --- | --- | --- | --- |
| Model No.: | R-5 | Brand Name: | wujiashen |
Certification:
FDA and GMP
Specification:
Function:
Providing Energy
Type:
Herbal Supplements
Place of Origin: Heilongjiang, China (Mainland)
Brand Name: Wujiashen
Model Number: R-5
Dosage Form: Powder
Product Name: Chinese Ginseng Extract
Used Part: Root
Main Ingredient: Ginsenosides
Appearance: Fine Powder
Color: Brown
Specification: 1-30%
Testing Method: HPLC
Certificate: FDA/ GMP
Package: Aluminum Bag
Self life: 2 Years
Packaging & Delivery
| | |
| --- | --- |
| Packaging: | 1. 20g/ 50g/ 100g Kraft paper bags 2. 20g/ 50g/ 100g/ 500g/ 1kg Al foil bags 3. 20kg/ 25kg carton |
| Delivery/Lead Time: | 15 days |
| Production Capacity: | 20 tons/month |
Product Description
Chinese ginseng has a history of herbal use going back over 5,000 years. It is one of the most highly regarded of herbal medicines in the Orient, where it has gained an almost magical reputation for being able to promote health, general body vigour and also to prolong life. The genus name Panax is derived from the Greek word meaning "panacea" or "all-healing"; the species ginseng is said to mean "wonder of the world". Both terms refer to the medicinal virtues of the plant. In the last decade it has gained popularity in the West and there is extensive literature on the beneficial effects of ginseng and its constituents.
Product Name: Chinses Ginseng Extract
Latin Name: Panax ginseng C.A. Mey.
Used part: Dried Root
Main Ingredients: Total Ginsenoside 1-30%
Testing Method: HPLC
Extraction Solvent: Water
Apperence: Yellownish-white powder
Solubility: Freely soluble in methanol and ethanol
Soluble in water: Particle Size 80 mesh (NLT 95%)
Loss on Drying: NMT 5.0%
Total Ash: NMT 6.0%
Residue on ignition: NMT 6.0%
Lead: NMT 3 mg/kg
Cadmium: NMT 0.2 mg/kg
Arsenic: NMT 2 mg/kg
Mercury: NMT 0.2 mg/kg
Copper: NMT 20 mg/kg
Total BHC: NMT 0.1 mg/kg
Total DDT: NMT 1 mg/kg
PCNB: NMT 0.1 mg/kg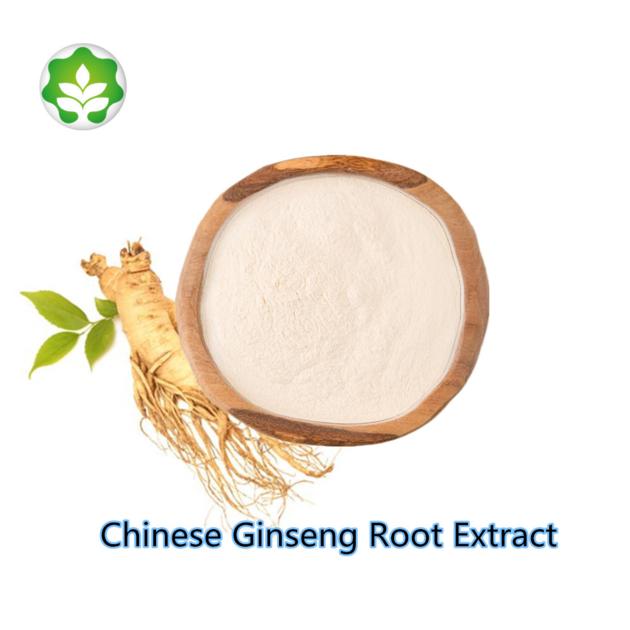 SUPPLIER PROFILE

Company:
Yichun Wujiashen Pharmaceutical Co., Ltd
City/State
Harbin,
Country:
China
Business Type:
Export - Manufacturer / Trading Company
Established:
NA
Member Since:
2017
Contact Person
Ellen lee
SUPPLIER PROFILE
City/State/Country -
Harbin,
China

Business Type -
Export - Manufacturer / Trading Company
Established -
NA
Member Since -
2017
Contact Person -
Ellen lee