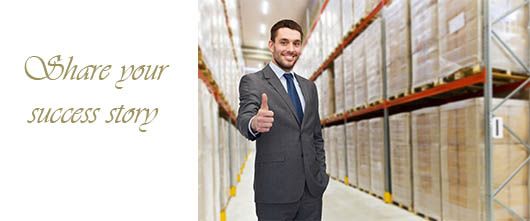 FOREIGN TRADE ONLINE™ has served millions around the world since 1999. Our members have used FOREIGN TRADE ONLINE™ to connect with importers, exporters, trade professionals, conduct researches and discover new opportunities.
We would love to hear your success story on how you've used Foreign Trade Online to achieve your success. It is a great way for business owners to share their experience, thoughts, and insights with like-minded professionals. We like to share our members' success stories in the press and on our site.
All stories submitted will be reviewed by our team. We want to thank you for contributing to the community.
SHARE SUCCESS STORY