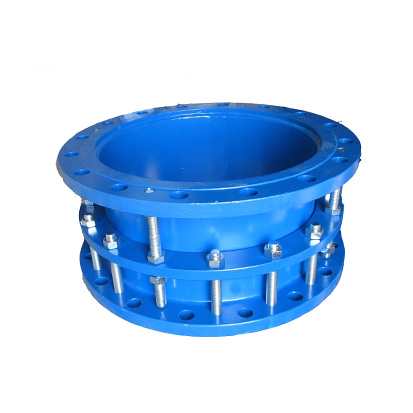 VSSJA-2(B2F) Double flange limited telescopic joint
Price:

US$ $4.99-199

/ Piece

Minimum Order:
10pcs
Payment Terms:
T/T,LC/Western Union
Port of Export:
Tianjin, Shanghai, Guangzhou, Shenzhen
Product Details
| | | | |
| --- | --- | --- | --- |
| Model No.: | VSSJA-2(B2F) | Brand Name: | shunying |
| | |
| --- | --- |
| Certification: | |
| Specification: | Large Flexible Dismantling Joint |
Packaging & Delivery
| | |
| --- | --- |
| Packaging: | Wooden boxes, cartons, according to customer needs |
| Delivery/Lead Time: | 15-20days |
| Production Capacity: | 100000 pieces/month |
Product Description
VSSJA-2(B2F) Double flange limited telescopic joint
Large Flexible Dismantling Joint  
VSSJAF double flange force transmission joint is suitable for the pipe connecting both sides and flange. When installing, adjust the installation length of both ends of the product and the flange. Tighten the pressure bolt evenly in the diagonal direction to make it a whole and have certain The amount of displacement is convenient for installation and maintenance. It is adjusted according to the size of the field. When working, the axial thrust can be transmitted to the entire pipeline.
The force transmission joints are classified into: single flange force transmission joint, double flanged force transmission joint, and detachable double flange force transmission joint.
Power transmission joint material: mainly Q235 carbon steel, stainless steel, cast steel, ductile iron and so on. Different materials and models are used for different purposes.
No. Name Quantity Material
1 Body 1 QT400-15, Q235A, ZG230-450, 20
2 Gasket 1 NBR
3 Follover 1 QT400-15, Q235A, ZG230-450, 20
4 Limited short pipe 1 Q234A, 20, 16Mn
5 bolt 5 Q235A, 35, 1Cr8Ni9Ti
6 nut 5n Q235A, 20, 1Cr8Ni9Ti
MAIN DATA
Nominal Diameter DN External diameter of pipe Length Flange connecting dimension
0.6Mpa 1.0Mpa
L L2 D D1 n-do D D1 n-do
65 76 340 105 160 130 4-Φ14 185 145 4-Φ18
80 89 190 150 4-Φ18 200 160 8-Φ18
100 108 210 170 220 180
114
125 133 240 200 8-Φ18 250 210
140
150 159 265 225 285 240 8-Φ22
168
200 219 320 280 340 295
250 273 375 335 12-Φ 18 395 350 12-Φ22
300 325 370 130 440 395 12-Φ22 445 400
350 377 490 445 505 460 16-Φ22
400 426 540 495 16-Φ22 565 515 16-Φ26
450 480 595 550 615 565 20-Φ26
500 530 645 600 20-Φ22 670 620
600 630 755 705 20-Φ26 780 725 20-Φ30
700 720 860 810 24-Φ26 895 840 24-Φ30
800 820 600 220 975 920 24-Φ30 1015 950 24-Φ33
900 920 1075 1020 1115 1050 28-Φ33
1000 1020 1175 1120 28-Φ30 1230 1160 28-Φ36
1200 1220 640 1405 1340 32-Φ33 1455 1380 32-Φ40
1400 1420 1630 1560 36-Φ36 1675 1590 36-Φ42
1500 1520 1730 1660
1600 1620 1830 1760 40-Φ36 1915 1820 40-Φ48
1800 1820 2045 1970 44-Φ40 2115 2020 44-Φ48
2000 2020 2265 2180 48-Φ42 2325 2230 48-Φ48
2200 2220 2475 2390 52-Φ42 2550 2440 52-Φ56
2400 2420 2685 2600 56-Φ42 2760 2650 56-Φ56
2600 2620 710 240 2905 2810 60-Φ48 2960 2850 60-Φ56
2800 2820 3115 3020 64-Φ48 3180 3070 64-Φ56
3000 3020 3315 3220 68-Φ48 3405 3290 68-Φ60
3200 3220 3525 3430 72-Φ48
3400 3420 3735 3640 76-Φ48
3600 3620 3970 3860 80-Φ56
Note:The size of Dresser Coupling Supplier meets standard GB/T12465-2002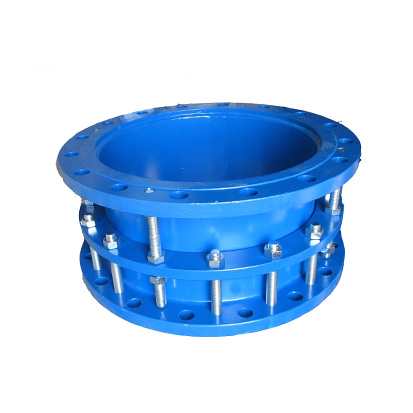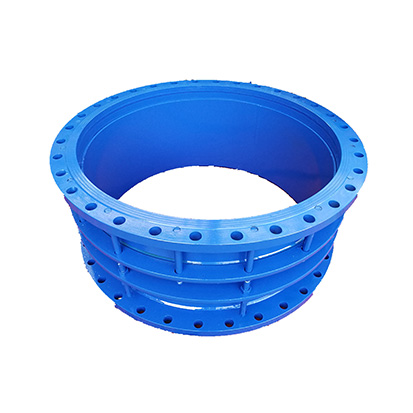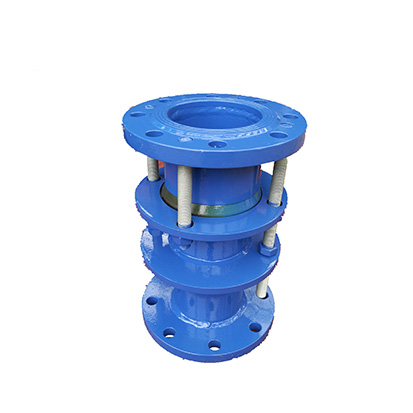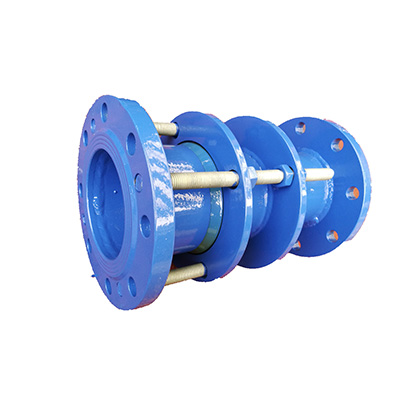 SUPPLIER PROFILE

Company:
Henan Shunying New Energy Co., Ltd.
City/State
Zhengzhou, Henan
Country:
China
Business Type:
Export - Manufacturer / Trading Company
Established:
2018
Member Since:
2019
Contact Person
Amy Zhang
SUPPLIER PROFILE
City/State/Country -
Zhengzhou, Henan
China

Business Type -
Export - Manufacturer / Trading Company
Established -
2018
Member Since -
2019
Contact Person -
Amy Zhang