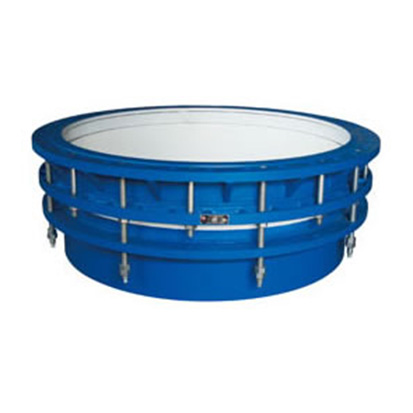 VSSJ-1 (BF) single flange limited telescopic joint
Price:

US$ $4.99-199

/ Piece

Minimum Order:
10pcs
Payment Terms:
T/T,LC/Western Union
Port of Export:
Tianjin, Shanghai, Guangzhou, Shenzhen
Product Details
| | | | |
| --- | --- | --- | --- |
| Model No.: | VSSJ-1 (BF) | Brand Name: | shunying |
Certification:
Specification:
Single Flange Dismantling
power transmission joints

Packaging & Delivery
| | |
| --- | --- |
| Packaging: | Wooden boxes, cartons, according to customer needs |
| Delivery/Lead Time: | 15-20days |
| Production Capacity: | 100000 pieces/month |
Product Description
VSSJ-1 (BF) single flange limited telescopic joint
Single Flange Dismantling
power transmission joints
Single Flange Dresser Coupling is formed by adding a limit device to the basic sleeve Type Expansion Joint and locked at maximum expansion by double nut. The pipeline can thus freely expand in certain limit. When maximum valve is reached, it will be limited and effectively assure the pipeline working safety. Limited expansion joint is especially suitable for pipeline connection where vibration occur, where taper connection requested and bend pipeline connection.
Dresser Couplings are particularly suitable for simplifying the installation and removal of isolation valves,control valves, check valves, non-return valves, flow metering valves, pump sets, pressure reducing valves,flanged pipe fittings.The simplicity and versatility of the fittings make them suitable for many applications including pumping stations, water treatment works, sewage treatment works, plant rooms, meter chambers, power generation equipment, gas distribution stations.
1. Self -anchoring couplings and flange adpators
2. For ductile iron or steel pipes
3. Easy to use and to install
4. All weather installation
5. Can even be installed under water
6. Fully end load bearing
7. Easier fitting on oval pipes
8. Ideal for pumped sewerage pipelines
During the installation, adjust the installation length to the pipe and flange on the both sides, screw the bolts firmly one by one, weld the short pipes with the pipe, and then adjust the limited nut. This method makes it possible for the pipe to expand and contrast freely within the allowable range of the expansion joint. It also can secure the safe operation.
Our Dresser Coupling designed and manufactured to ISO 9001: 2008 and tested to the most exacting requirements of Water Regulatory Advisory Scheme for use with potable water.
No. Name Quantity Material
1 Valve body 1 QT400-15, Q235A, ZG230-450, 20
2 Gasket 1 NBR
3 Follower 1 QT450-10, Q235A, ZG230-450, 20
4 Limited short pipe 1 Q235A, 20/16Mn
5 long stud n q235A, 35, 1Cr8Ni9Ti
6 Nut 5n Q235A, 20, 1Cr8Ni9Ti
7 short stud n q235A, 35, 1Cr8Ni9Ti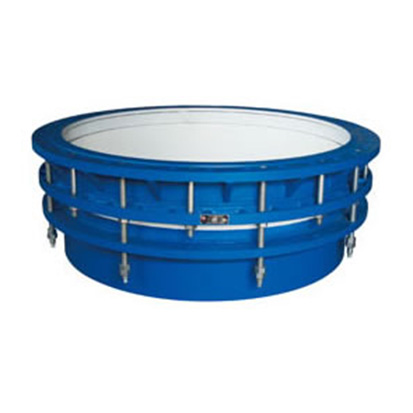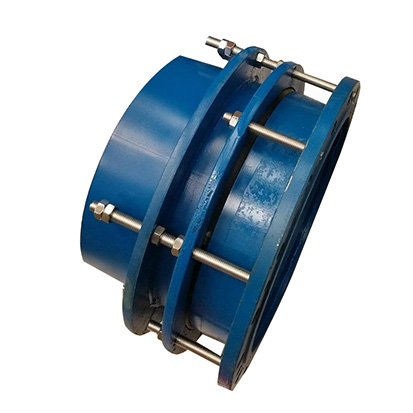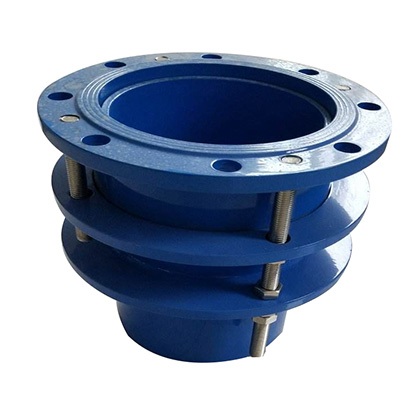 SUPPLIER PROFILE

Company:
Henan Shunying New Energy Co., Ltd.
City/State
Zhengzhou, Henan
Country:
China
Business Type:
Export - Manufacturer / Trading Company
Established:
2018
Member Since:
2019
Contact Person
Amy Zhang
SUPPLIER PROFILE
City/State/Country -
Zhengzhou, Henan
China

Business Type -
Export - Manufacturer / Trading Company
Established -
2018
Member Since -
2019
Contact Person -
Amy Zhang