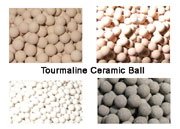 Tourmaline Ceramic Ball
| | |
| --- | --- |
| Price: | Contact for latest price |
| Minimum Order: | |
| Payment Terms: | FOB Shenzhen, China |
| Port of Export: | |
Product Details
| | |
| --- | --- |
| Certification: | |
| Specification: | 2-3mm, 4-5mm, 6-8mm |
Packaging & Delivery
| | |
| --- | --- |
| Packaging: | |
| Delivery/Lead Time: | |
| Production Capacity: | |
Product Description
Tourmaline Ceramic Ball (for activating, purifying and mineralizing water)
Energy Ceramic Ball (For water purifier, drinking water dispenser and water supply)
[Functions] Tourmaline releases 0.06mA bioelectricity in the water and electrolyze bigger molecule group of water into smaller or single one so as to activate water. Eradiate more than 90% FIR (far infrared ray); Generate above 350p/cm3 anion; Make water presented alkalescence (PH is 7-7.5); Anti-bacteria and deodorization;Release mineral microelements.
Negative Ion Ceramic Ball (For water purifier, water cup & jug, sanitarian products)
[Functions] Easy to be activated by water & air and bring 1000-5000 p/cm3 anion; Effectively keep the balance of ion and accelerate metabolism of human body; Adjust the acidity structure of water in bi-direction; Alleviate bones and muscles ache of human body.
Far Infrared Ceramic Ball
(For water purifier, drinking water dispenser and health care products)
[Functions] Add maifan stone and seabed mineral sand, etc. in tourmaline. The absorption wave band of organism (8-14um) has more than 90% FIR emissivity. Release mineral microelement that is beneficial to human body, such as strontium, lithium, selenium, calcium, potassium, zinc and metasillicic acid, etc. Activate cells and accelerate the microcirculation of the blood; The width of deuterium spectrum increases 2.5 times than that of the normal water; Release more than 10 kinds of mineral microelements; Adjust electric potential balance of human body; Dissipate fatigue.
Antibacterial Ceramic Ball
(For water purifier, drinking water dispenser and water supply)
[Functions] Add antibacterial ion in tourmaline. The bacterial kill rate is up to more than 99.9% within 10minutes to Escherichia coli, golden staphylococcus and white moniliform bacteria, etc. in the water. Restrain alga from growing. Resist to the heat for long period of time. Heavy metal absorption >=99%. No toxin and no side effects to human body.
Application: for water filter, water purifier, water tank, water supply system and aquaculture, etc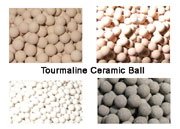 SUPPLIER PROFILE

Company:
Shenzhen Become Industry & Trade Co., Ltd.
City/State
Shenzhen, Guangdong
Country:
China
Business Type:
Export - Manufacturer / Trading Company
Established:
2004
Member Since:
2005
Contact Person
Hongfei Cheng
SUPPLIER PROFILE
City/State/Country -
Shenzhen, Guangdong
China

Business Type -
Export - Manufacturer / Trading Company
Established -
2004
Member Since -
2005
Contact Person -
Hongfei Cheng