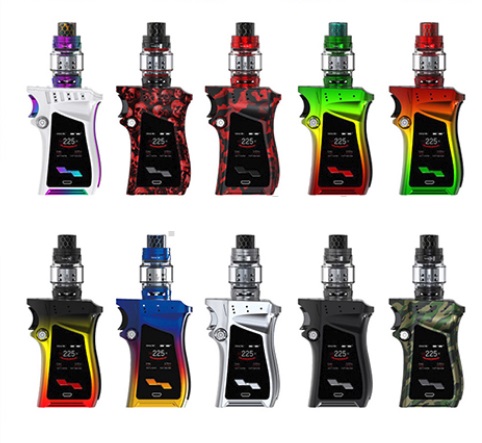 Smok Mag 225W Elektronske cigarette
Price:

US$ 25

/ Piece

Minimum Order:
10
Payment Terms:
T/T
Port of Export:
shenzhen
Product Details
| | | | |
| --- | --- | --- | --- |
| Model No.: | Smok Mag 225W | Brand Name: | Smok |
Certification:
ce
Specification:
SMOK Mag Kit Standard Edition Specification
 Tank Size 28 x 63mm
 Tank Capacity 8ml
 Mod Size 92.3 x 65 x 30mm
 Power Range 6W-225W
 Standby Current <50μA
 Output Voltage 0.5V-9.0V
 Resistance Range 0.1Ω-3Ω(VW)/0.05Ω-3Ω(TC)
 Temperature Range 200®F-600®F/100®C-315®C
 Color Black Red, Black Prism, Gold Black, Silver Black, Purple Black, Green Black, Navy Blue Black, Red Black, Pink Black
Packaging & Delivery
| | |
| --- | --- |
| Packaging: | gift box |
| Delivery/Lead Time: | 3days |
| Production Capacity: | 10000pcs |
Product Description
SMOK Mag Kit Standard Edition Description
Here comes the most ergonomically designed handheld mod made to date! Fast and furious, lock and load, it is 255W Mag Mod! You can pull the trigger to vape. Mag has large HD color screen that displays specific data. And it uses the new revolutionary TFV12 Prince tank, which has an unprecedented super large 8ml capacity. With all new and powerful vaping cores this Prince ensures you will have a great experience. We have also incorportated a pantented tank locking mechanism that ensures a perfect seal. When the Mag meets the Prince you will be pleasantly surprised!  
SMOK Mag Kit Standard Edition Hot Selling Points
    1.  Ergonomic gun-handle shaped body with bullet magazine shaped battery cartridge
    2.  Trigger-like fire key, exquisite easy to press
    3.  225W maximum output power with three different modes for you to choose from
    4.  High-definition OLED screen with 6 color settings and dual independent battery life indicator
    5.  Equipped with all new TFV12 Prince tank, large capacity and available for TPD version   
SMOK Mag Kit Standard Edition Specification
 Tank Size 28 x 63mm
 Tank Capacity 8ml
 Mod Size 92.3 x 65 x 30mm
 Power Range 6W-225W
 Standby Current <50μA
 Output Voltage 0.5V-9.0V
 Resistance Range 0.1Ω-3Ω(VW)/0.05Ω-3Ω(TC)
 Temperature Range 200®F-600®F/100®C-315®C
 Color Black Red, Black Prism, Gold Black, Silver Black, Purple Black, Green Black, Navy Blue Black, Red Black, Pink Black  
SMOK Mag Kit Standard Edition Packing List
1 x   Mag Mod
1 x   TFV12 Prince Tank
1 x   V12 Prince-Q4 0.4Ω Quadruple Coils(pre-installed)
1 x   V12 Prince-T10 0.12Ω Decuple Coils
1 x   Replacement Glass Tube
1 x   USB Cable
1 x   User Manual
1 x   Set of Spare Parts
Main Product: E-cigarete,Električne cigarete, Elektronske cigarete,E-cigareta ,E-Zigarette,ecigserbia,elektronicka-cigareta ,esigaretta,CBD Vaporizer ,MOD Vapor ,Cigarette électronique ,e-pibes, dampfer,Elektronische Zigarette,e-liquide,Ejuice, Eliquid,e-liquidy
Electronic cigarette Map 2018, welcome to join our group to discuss the past, the status, the future, the trend, the new design, the new technology about ecigarette.
https://plus.google.com/u/0/communities/112645769610809601608 
https://*/groups/10364247 
https://vk.com/club159455502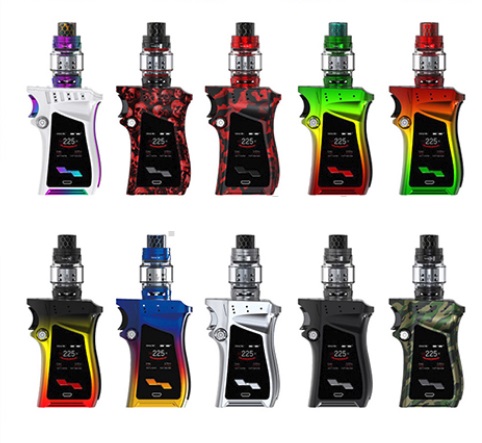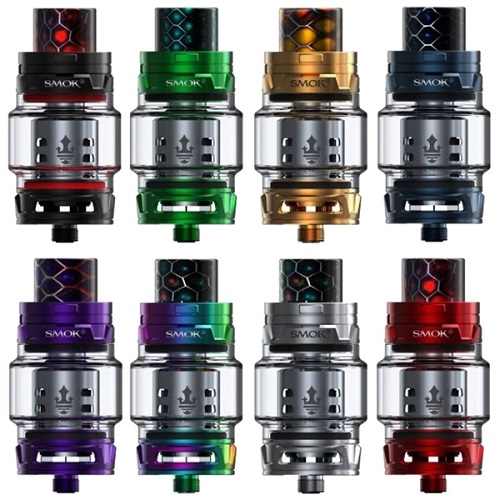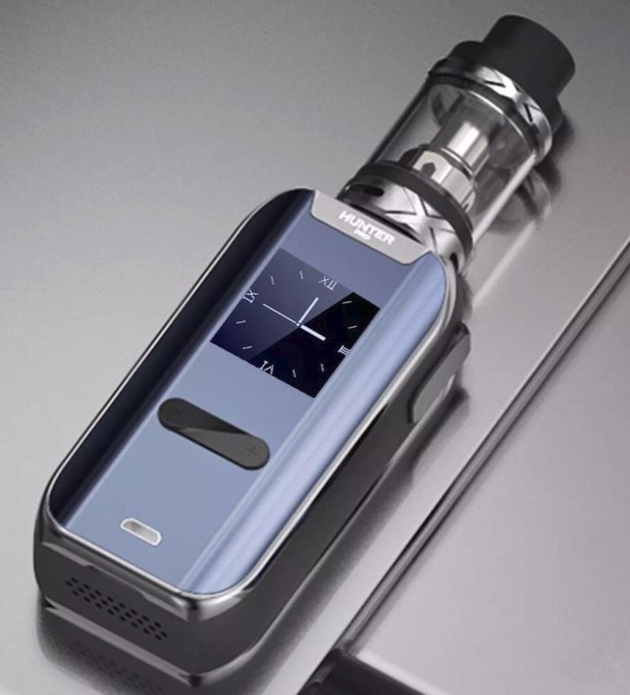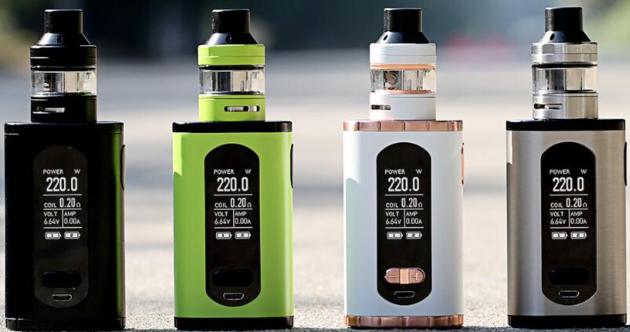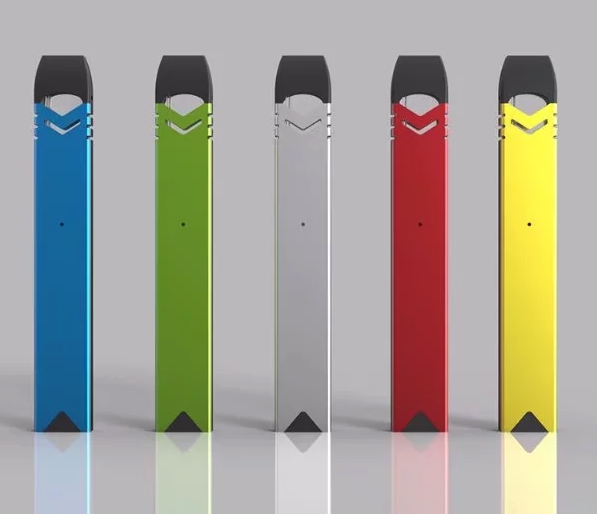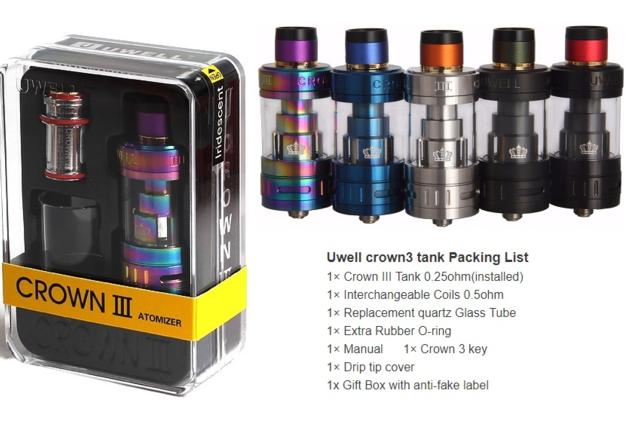 SUPPLIER PROFILE

Company:
Esperantop Holding Co.,Ltd.
City/State
shenzhen, Guandong
Country:
Taiwan - Province of China
Business Type:
Export - Manufacturer / Trading Company
Established:
2010
Member Since:
2018
Contact Person
willliam zheng
SUPPLIER PROFILE
City/State/Country -
shenzhen, Guandong
Taiwan - Province of China

Business Type -
Export - Manufacturer / Trading Company
Established -
2010
Member Since -
2018
Contact Person -
willliam zheng