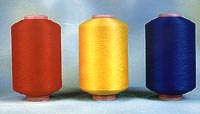 SCY - NYLON YARN COVERING WITH SPANDEX
| | |
| --- | --- |
| Price: | Contact for latest price |
| Minimum Order: | |
| Payment Terms: | N/A |
| Port of Export: | |
Product Details
| | |
| --- | --- |
| Certification: | |
| Specification: | N/A |
Packaging & Delivery
| | |
| --- | --- |
| Packaging: | |
| Delivery/Lead Time: | |
| Production Capacity: | |
Product Description
Since Maw Chawg was established in 1993, we always fouce in high quality products with advanced technology to promote international market and offer the best services to meet the necessities of our customers. Certainly, we also develop the perfect performance every moment.
Our two major products is Spandex Covering Yarn and Metallic Covering Yarn, the range of said products including Spandex Covering with Nylon, Spandex Covering with Polyester, Spandex Covering with Cotton, Spandex Covering with RayonÿK and Metallic Covering
with Nylon, Metallic Covering with Polyester, and Metallic Covering with RayonÿK.
The end use of Spandex Covering Yarn is for the purpose of stretch fabrics, elastic fabrics, elastic lace, hosiery and glove. As to the end use of Metallic Covering Yarn is for the purpose of embroidery, jacquard, braidÿK.etc.
We hope to serve you upon your request anytime and wish
You have successful business forever.
Best regards,
President
Maw Chawg Enterprise Co., Ltd.
www.machangx.com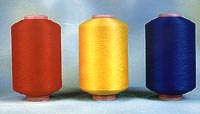 SUPPLIER PROFILE

Company:
Maw Chawg Enterprise Co,.Ltd
City/State
Chang-hua, Taiwan
Country:
Taiwan - Province of China
Business Type:
Export - Manufacturer / Trading Company
Established:
1993
Member Since:
2003
Contact Person
Daphne Taso
SUPPLIER PROFILE
City/State/Country -
Chang-hua, Taiwan
Taiwan - Province of China

Business Type -
Export - Manufacturer / Trading Company
Established -
1993
Member Since -
2003
Contact Person -
Daphne Taso