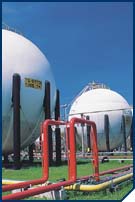 Petrochemical
| | |
| --- | --- |
| Price: | Contact for latest price |
| Minimum Order: | |
| Payment Terms: | L/C |
| Port of Export: | |
Product Details
| | |
| --- | --- |
| Certification: | |
| Specification: | N/A |
Packaging & Delivery
| | |
| --- | --- |
| Packaging: | |
| Delivery/Lead Time: | |
| Production Capacity: | |
Product Description
Global Trading & Services
3 October 2002
CORPORATE PRESENTATION
Dear Sir or Madam,
Marine Ventures Inc. of Norway is a dedicated Petrochemical traders & Tanker brokers. We specialize in marketing products and services for major Producers, Manufactures and Tanker Owners. We have developed a good network with associates for supply and distribution in Europe, North & South America, Russia, Middle and Far East region. With support from our associates we provide effective services and products localisation for clients worldwide. We can supply products directly to your company direct from factory producer and at factory prices, or sell your products to our many and emerging clients.
Food additives: Citric acid mono, citric acid anhydrous, tri sodium citrate, ammonium citrate, monosodium citrate, sodium benzoate, benzoic acid, sodium cyclamate, aspartame, lactic acid, itaconic acid, potassium sorbate, fumaric acid, xylitol, BHT,etc.
Essential oil: Anethole oil, cassia oil, celery seed oil, clary sage oil, coriander seed oil, eucalyptol oil, garlic oil, geranium oil, ginger oil, litsea cubeba oil, spearmint oil, wintergreen oil, etc.
Aroma chemical: Phenyl ethyl alcohol, methyl salicylate, vanillin, maltol, ethyl maltol, iso bornyl acetate, salicylic acid, iso amyl acetate, ethyl butyrate, benzyl alcohol, benzyl acetate, butyric acid, methyl acetyl acetate, benzyl benzoate, maltol, etc.
Oil & Gas, others: LPG, Methanol, MGO, Diesel, Benzene, UREA, Plasticizers, Ammonia NH3, etc…
Tankers: VLCC, AFRAMAX, PANAMAX, SUEZMAX, Shuttle tankers Clean and Dirty.
We are dedicated and willing to develop new customer relation and look forward to the possibility to work with you.
Sincerely,
Jordan Eric Mathia, Director
Marine Ventures Inc. Norway
Tlf. : 47-9860 9561
Fax : 47 70092247
E-fax : 1-253-736-9279 / 1-508-546-2682 (USA)
[email protected]
[email protected]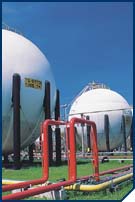 SUPPLIER PROFILE

Company:
Marine Ventures Inc
City/State
Hareid, Sunnm鴕e
Country:
Norway
Business Type:
Export/Import - Trading Company
Established:
1994
Member Since:
2002
Contact Person
J. Mathia
SUPPLIER PROFILE
City/State/Country -
Hareid, Sunnm鴕e
Norway

Business Type -
Export/Import - Trading Company
Established -
1994
Member Since -
2002
Contact Person -
J. Mathia