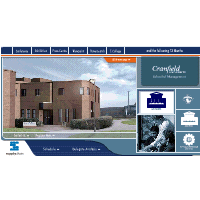 Online Seminar/Tradeshow Engine
| | |
| --- | --- |
| Price: | US$ 3000-50000 |
| Minimum Order: | |
| Payment Terms: | 1 Year |
| Port of Export: | |
Product Details
| | |
| --- | --- |
| Certification: | |
| Specification: | ASP/CSP |
Packaging & Delivery
| | |
| --- | --- |
| Packaging: | |
| Delivery/Lead Time: | |
| Production Capacity: | |
Product Description
Just as shopping no longer needs shops, so conferences no longer need venues.
Online conferences have been pioneered and developed by RMR plc. Each conference retains the essential focus and discipline of bringing people together for a stated purpose - but the delegates register for the event by logging on.
Online conferences recreate the look and feel of a physical event: RMR plc creates a virtual Conference Village which has a conference centre, an exhibition hall, a press centre, a viewpoint and discussion forum, a training college and a registration bureau.
Delegates have the opportunity to watch, listen to and read presentations from leading industry figures, share views with each other through online discussion forums and visit the exhibition hall where they can find more information about relevant services or products.
RMR plc has also developed monitoring systems so feedback can be given about who attended each conference, for how long, what sections they visited and how each visitor used the information available.
The cost saving and practical advantages of attending an online conference are considerable: there's no venue to book, no sets to build, no costly accommodation to arrange, no travelling costs and no family implications about spending days away from home!
As well as hosting its own online conferences, RMR plc has now developed a new Application Service Provider (ASP) to help companies and organisations host their own online conferences.
This new software enables a company or organisation, which is thinking of holding a conference to use it and adapt it to its own communication needs.
The software can also be tailored to individual companies or organisations, which want to use the system in areas such as employee communications, investor relations, AGMs, product launches or exhibitions.
It can also be adapted so that a company or organisation can host an exclusively online conference or use the software to replicate on the Internet exactly what is happening at a physical conference they are hosting.
Each conference is supported by a sophisticated yet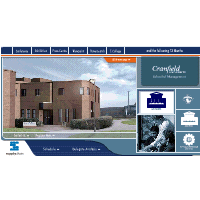 SUPPLIER PROFILE

Company:
RMRPLC
City/State
Eynsham, Oxford, Oxfordshire
Country:
United States
Business Type:
Export/Import - Trading Company
Established:
1987
Member Since:
2001
Contact Person
Jon-Paul Stift
SUPPLIER PROFILE
City/State/Country -
Eynsham, Oxford, Oxfordshire
United States

Business Type -
Export/Import - Trading Company
Established -
1987
Member Since -
2001
Contact Person -
Jon-Paul Stift