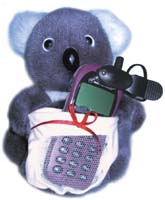 Novelty Handfree O
| | |
| --- | --- |
| Price: | Contact for latest price |
| Minimum Order: | |
| Payment Terms: | N/A |
| Port of Export: | |
Product Details
| | |
| --- | --- |
| Certification: | |
| Specification: | N/A |
Packaging & Delivery
| | |
| --- | --- |
| Packaging: | |
| Delivery/Lead Time: | |
| Production Capacity: | |
Product Description
Manual
Find the right, safe and conveniet position for the
Handfree, make sure the Handfree set will not disturb
safety driving or working
Using the suction cap and/or double sided tape to fix the
Handfree firmly. (not applicable for using in the office or
at home)
Put the mobile inside the Handfree front pocket
Clamp the pick-up clip over the receiver of mobile
The Handfree will be power on automatically when a
mobile signal has been detected ,the red LED lights on
indicating the system is working. When receive the call,
adjust the speakers volume to a proper loudness by
turning the adjustor at the rear back of the Handfree.
The Handfree will be power off automatically after
completing a call
Figure:
To effectively prevent the damage of electronic wave to user's brain
Novelty Design-Various plush toy models for decoration
Flexibly usage-Can be used in the car, office and home
Complete built-in design
Suitable for almost all kind of mobiles
Electro-Megnetic interference (EMI) free
Power saving design-Auto power on/off by sensing the mobile signals.
Easy installation
Pushing switch to select speaker / earphone option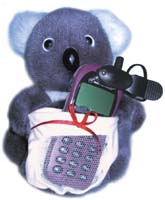 SUPPLIER PROFILE

Company:
SHENZHEN HRT ELECTRONICS CO., LTD
City/State
Shenzhen, Guangdong
Country:
China
Business Type:
Export - Manufacturer / Trading Company
Established:
1995
Member Since:
2001
Contact Person
Daniel Xiao
SUPPLIER PROFILE
City/State/Country -
Shenzhen, Guangdong
China

Business Type -
Export - Manufacturer / Trading Company
Established -
1995
Member Since -
2001
Contact Person -
Daniel Xiao