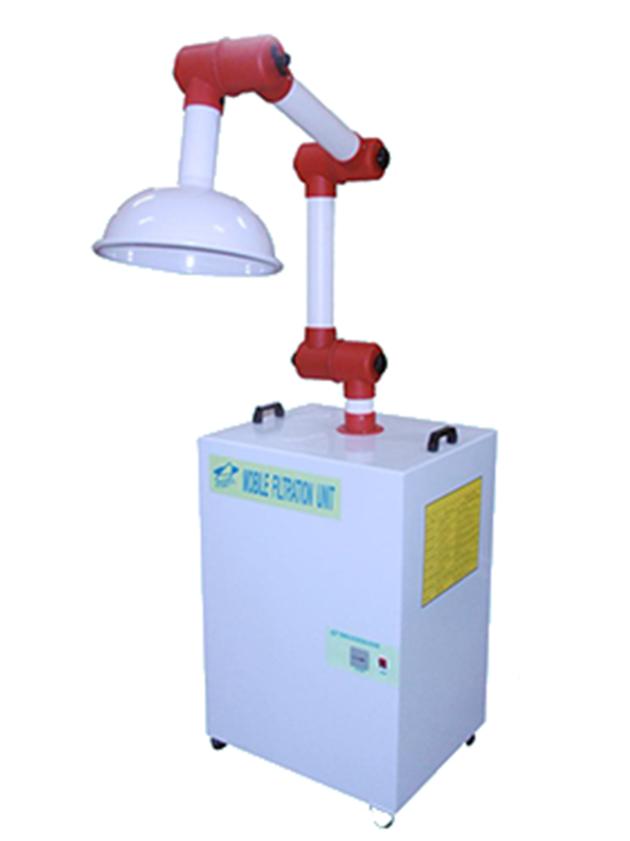 Mobile Filtration System
Price:

US$ 1535

/ Piece

Minimum Order:
1PCS
Payment Terms:
EX-WORK
Port of Export:
Keelung
Product Details
| | | | |
| --- | --- | --- | --- |
| Model No.: | MFS-N2 | Brand Name: | ENSHINE |
| | |
| --- | --- |
| Certification: | |
| Specification: | Mobile Filtration System |
Packaging & Delivery
| | |
| --- | --- |
| Packaging: | 47*53*85cm |
| Delivery/Lead Time: | 7 days |
| Production Capacity: | 300pcs |
Product Description
Mobile Filtration (extraction) System-suitable for laboratory/electronics factory air pollution control
Max. Capacity: 25CMM (1020m±/hr)
Power: 1HP
Filters:Three-layers filter:
① Pre filters: to capture the larger litters and dust.
② Activated carbon filter: 100% activated carbon fibers can effectively filter the unstable organic gas.
③ HEPA filters (High Efficiency Particulate Air filter): can filter particulates above 0.5³´µm up to 95%.
We offer a wide range of filter, you can choose others for different applications and processes.
Noise Level:73dB(A)
Damper: Non
Timer: Digital timer with display light
Filter Housing: PP material
Extraction Arm: 3" PVC material
Extraction Hood:Ø180mm, PP material
Cabinet Construction:PP material
Voltage/Frequency:1Φ, 220V, 60HZ
We are pleased to get in touch with you for the supply of those products, any kind of OEM or ODM is available.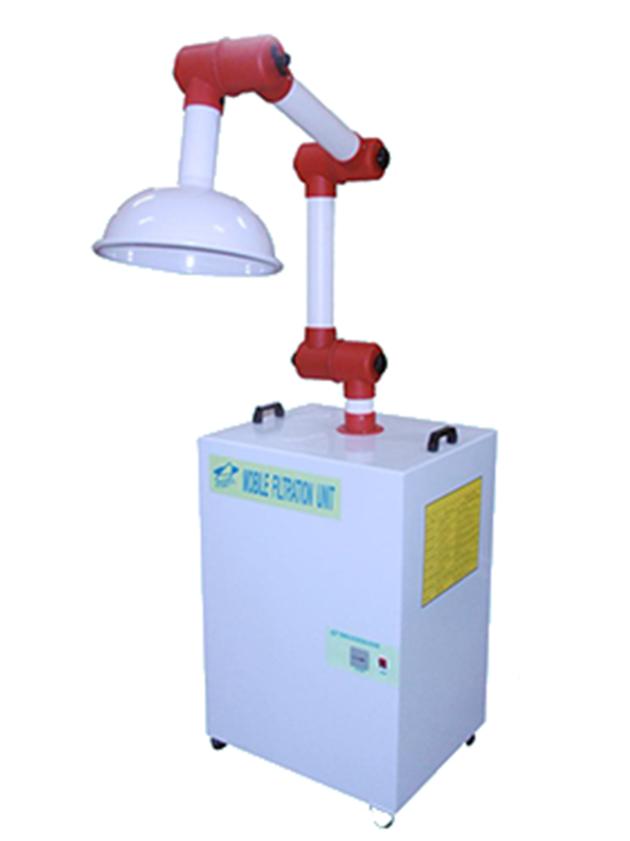 SUPPLIER PROFILE

Company:
Enshine Scientific Corporation
City/State
New Taipei City,
Country:
Taiwan - Province of China
Business Type:
Export - Manufacturer / Trading Company
Established:
1995
Member Since:
2021
Contact Person
Terrisa Huang
SUPPLIER PROFILE
City/State/Country -
New Taipei City,
Taiwan - Province of China

Business Type -
Export - Manufacturer / Trading Company
Established -
1995
Member Since -
2021
Contact Person -
Terrisa Huang