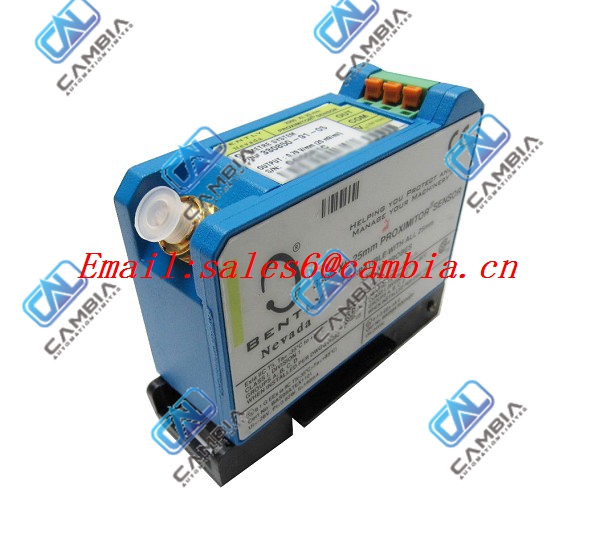 General Electric 74712-03-12-04-00 sensor
| | |
| --- | --- |
| Price: | US$ 88 |
| Minimum Order: | 1 |
| Payment Terms: | t/t |
| Port of Export: | General Electric 74712-03-12-04-00 sensor |
Product Details
| | | | |
| --- | --- | --- | --- |
| Model No.: | General Electric 74712-03-12-04-00 sensor | Brand Name: | bently nevada |
| | |
| --- | --- |
| Certification: | General Electric 74712-03-12-04-00 sensor |
| Specification: | General Electric 74712-03-12-04-00 sensor |
Packaging & Delivery
| | |
| --- | --- |
| Packaging: | original |
| Delivery/Lead Time: | 2-3days |
| Production Capacity: | 15 |
Product Description
General Electric 74712-03-12-04-00 sensor
Bently Nevada Pressure Transducer Systems
Get Latest Price
GE Bently Nevada offers a very wide variety of pressure sensors or transmitters, each designed to handle the rigors of industrial environments and many capable of being installed in hazardous areas when appropriate I.S. barriers, galvanic isolation, or other means are used.
Features and Benefits
The Cylinder Pressure System consists of the 165855 Cylinder Pressure Transducer and the 146824 Interconnect cable. It is intended for measuring the cyclic absolute pressure changes inside a reciprocating compressor cylinder. This transducer is an integral part of a Reciprocating Compressor Condition Monitoring and Asset Management System when utilized with our 3500/77M Cylinder Pressure Monitor and System 1* Plant Asset Management Software.
· The Cylinder Pressure Transducer has a robust design for high reliability in harsh chemical environments.
· The unique, patent-pending design also allows the transducer to continue to provide an accurate pressure reading, even after being continually cycled over large pressure gradients for an extended period of time.
· The transducer can also withstand over-pressure situations caused by application upsets without diaphragm degradation, returning to normal operation when the operating pressure returns to the transducer's specified operating pressure range.
· The Cylinder Pressure Transducer is also designed to meet NEMA 4X and IP67 conditions for moisture ingression.
Advantage brands
Allen-Bradley、 Schneider、General electric、Westinghouse、SIEMENS、ABB、Invensys 、Foxboro Invensys Triconex
The warranty is 1 years which apply to all the new products. If you have any question please do not hesitate to contact us. We have many brands of products,if you need send the model number to my mail, I will prompt reply you as I receive the email.
Type of payment:T/T 100% Payment in Advance
Available on request To get our best price & fast quotation, please send us e-mail now.
Popular products
X16-4
NP1PS-245R
NR2JAX-08VMRDT
NC1AX02-PT
ADV159
ANR10D
AAB841
FTU211B
NP4N-IPAC
NJ-JM
6ES5981-0GA11
6ES5981-0HA11
6ES5981-0HA21
6ES5982-2AB12
ADV142
AAI135-S00
6ES5982-2CA12
6ES5982-3AA11
6ES5982-3BA11
FTU341A
FNC360A-C20
NP1L-PD1
FTK374D-C10
NR1JX-1606DT
NC1F-VP1
X16-1
FPU120S
NB1U24R
FPU 080H -A10
6ES5984-1UB11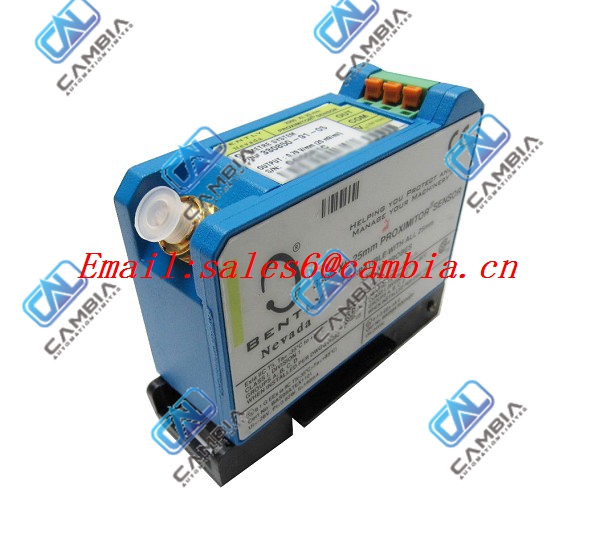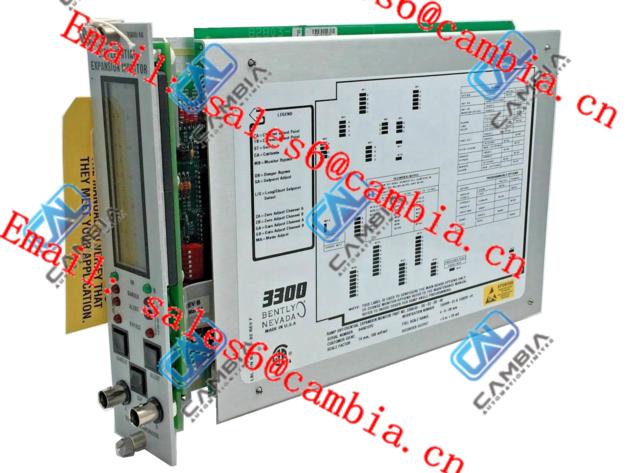 SUPPLIER PROFILE

Company:
Cambia Automation Limited
City/State
xiamen,
Country:
China
Business Type:
Export - Manufacturer / Trading Company
Established:
NA
Member Since:
2019
Contact Person
Emma CHEN