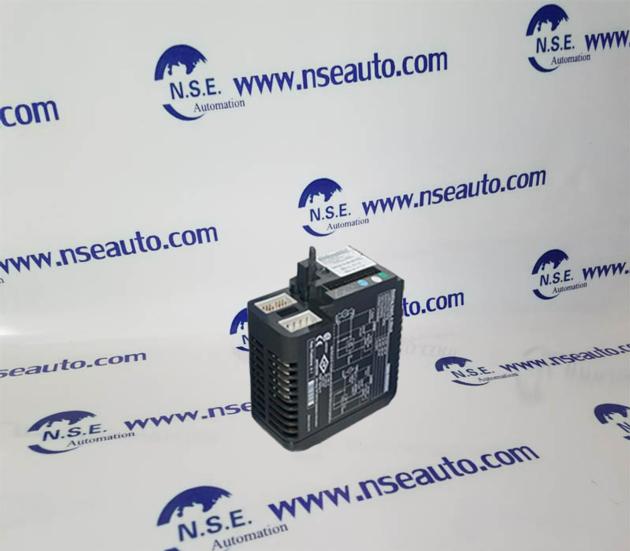 Emerson KJ3203X1-BA1
Price:

US$ 899

/ Piece

Minimum Order:
Payment Terms:
T/T
Port of Export:
Product Details
| | |
| --- | --- |
| Certification: | |
| Specification: | We are the supplier for industrial automation spare parts.We specialize in PLC module, DCS card pieces, ESD system card pieces, vibration monitoring system card pieces, steam turbine control system module, gas generator spare parts, we have established the relationship with famouse PLC DCS product maintenance service providers in the world. |
Packaging & Delivery
| | |
| --- | --- |
| Packaging: | |
| Delivery/Lead Time: | |
| Production Capacity: | |
Product Description
Emerson KJ3203X1-BA1
Contact:
Miss Arlene
N.S.E.Automation Co.,Ltd
Tel:+86 18050035546
Skype:Arlene-N.S.E.Auto
E-mail: *
We supply large system (DCS) spare parts, such as: ABB Advant OCS, ABB MOD 30/MODCELL, ABB MOD 300, ABB Procontic, ABB Procontrol, AB Rockwell CPU, Moore APACS, Moore Panel Controllers, Siemens Iskamatic, Schneider PLC, Quantum, Quanten 140CPU, GE Fanuc 90/30, 90/70 , Invensys Triconex, FOXBOROI/A MOTOROLA MVME, MVME147, MVME162, MVME167, MVME177 and so on.
We have tens of thousands of spare parts and spare parts warehouse . Products and services to serve for installing of users control system, Distributed control systems, programmable controllers, panel controller and drive!
We have a lot of spare parts in stock currently,they are ready to be shipped.
If you order more than one item, please contact us, we can offer further discounts for you.
If you find other suppliers offer cheaper prices for the same product, we are also willing to provide you with reference to their priceand give you further discounts. If you have any other questions, please contact us at any time.
Please don't hesitate to contact me as per following methods:
Quantity available: 1
Warranty: In excellent condition 12 months.
Lead time: 1-2 working days.
Terms of payment:T/T and Western Union.
NEW AND ORIGINAL FACTORY INDIVIDUAL INNER SEALED PACKAGE BOX AS PER PRODUCT SIZE
* Our mission is to help you!
* Reduced maintenance costs!
Other Moldel number we have:
OKYM 6W 21
IC697BEM731
VG-301+VG-036
FP2-HSCT
140CPS11420
140CPU11303
140DDI35300
140DDO35300
1746-IM16
1746-OW16
140CRA 93100
K-TFT-AN-CCFT
MA-0185-100
MA-0186-100
1747-CP3(USB)
1747-CP3
1747-L542
1756-L61
11BRCX-300-J-10C
11BRCX-300-J-10C.
1746-NI8
3503E
3604E
3700A
3805E
8312
9563-810
9662-810
9791-620
9861-610
BPHM64
A06B-6093-H152
3150-MCM
2098-DSD-010
RCM470LY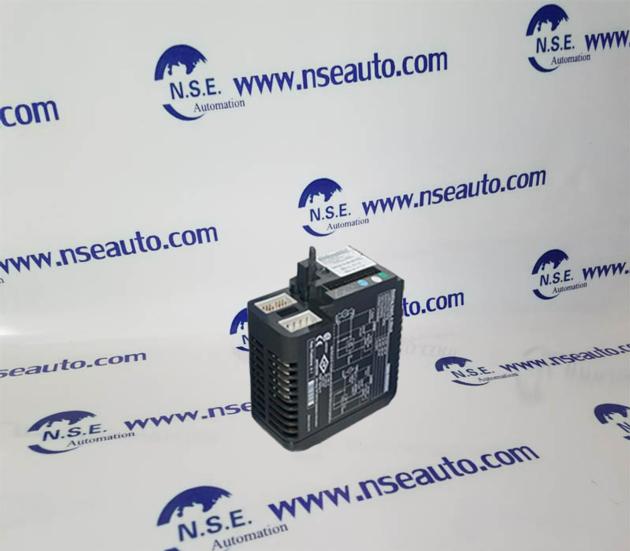 SUPPLIER PROFILE

Company:
N.S.E.Automation Co.,Ltd.
City/State
Xiamen City, Fu Jian
Country:
China
Business Type:
Export - Manufacturer / Trading Company
Established:
2013
Member Since:
2017
Contact Person
Kim Huang
SUPPLIER PROFILE
City/State/Country -
Xiamen City, Fu Jian
China

Business Type -
Export - Manufacturer / Trading Company
Established -
2013
Member Since -
2017
Contact Person -
Kim Huang