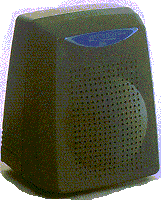 Electronics Watching Dog
| | |
| --- | --- |
| Price: | Contact for latest price |
| Minimum Order: | |
| Payment Terms: | N/A |
| Port of Export: | |
Product Details
| | |
| --- | --- |
| Certification: | |
| Specification: | |
Packaging & Delivery
| | |
| --- | --- |
| Packaging: | |
| Delivery/Lead Time: | |
| Production Capacity: | |
Product Description
Our company was established in 1980.
We produce Electronics Watching Dog in Taiwan.
Our Watching Dogs were using electronic radar technology.
It will detect and deter intruders by barking like a real guard dog.
Radar waves can easily pierce doors, glass and walls.
You will know somebody intrude your area through Watching Dog.
And you can do something to protect yourself before intruders coming.
No installation needed adjustable sensitivity and volume controls.
It is suitable for any location.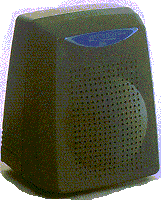 SUPPLIER PROFILE

Company:
WELL ELECTRONICS CO., LTD.
City/State
PANCHIAO, TAIPEI HSIEN
Country:
Taiwan - Province of China
Business Type:
Export - Manufacturer / Trading Company
Established:
1980
Member Since:
2000
Contact Person
Thomas Ku
SUPPLIER PROFILE
City/State/Country -
PANCHIAO, TAIPEI HSIEN
Taiwan - Province of China

Business Type -
Export - Manufacturer / Trading Company
Established -
1980
Member Since -
2000
Contact Person -
Thomas Ku