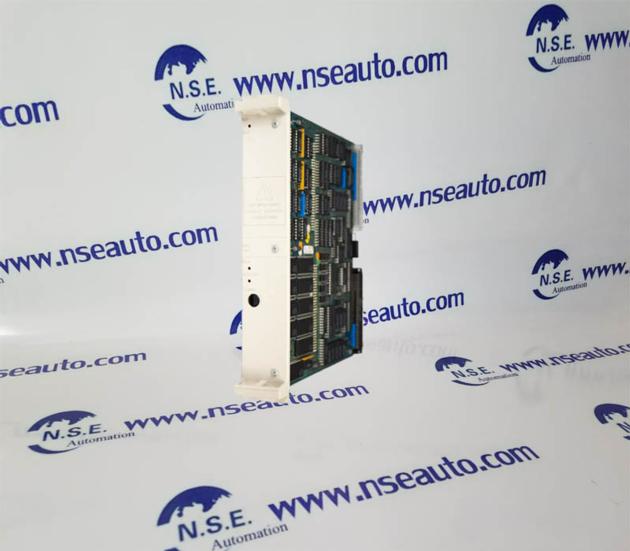 Bailey IMMFP02
Price:

US$ 899

/ Piece

Minimum Order:
Payment Terms:
T/T
Port of Export:
Product Details
| | |
| --- | --- |
| Certification: | |
| Specification: | We are the supplier for industrial automation spare parts.We specialize in PLC module, DCS card pieces, ESD system card pieces, vibration monitoring system card pieces, steam turbine control system module, gas generator spare parts, we have established the relationship with famouse PLC DCS product maintenance service providers in the world. |
Packaging & Delivery
| | |
| --- | --- |
| Packaging: | |
| Delivery/Lead Time: | |
| Production Capacity: | |
Product Description
Bailey IMMFP02
Contact:
Miss Arlene
N.S.E.Automation Co.,Ltd
Tel:+86 18050035546
Skype:Arlene-N.S.E.Auto
E-mail: *
We are one of the largest distributor of PLC, controller, frequency inverter, converter, servo motor, touch screen, display, drive, software, input module, output module and modulating control system.Cable of brands ALLEN-BRADLEY, ABB, GE, FANUC, TRICONEX, OMRON, SCHEIDER, SIEMENS, BENTILY,WESTINGHOUSE AND FOXBORO in China.
We have a large inventory of control system components. We also made a lot of new hardware and discontinued spare parts to help supporting your existing control systems.
We have experienced staff, extensive testing , all the spare parts which we sold are with warranty period of one year, and they have undergone rigorous testing and certification!
You might find you need spare parts in our data, we welcome you give valuable suggestions to us with our products at any time.
Please check if anything interesting to you and if quote need.
We offer competative price and high quality products.
Please don't hesitate to contact me as per following methods:
* Our mission is to help you!
* Reduced maintenance costs!
Other Moldel number we have:
1747-L552
1746-OW16
FBM242
2711-K9A1
1746-OW16
1747-L542
PCD4.B90
1606-XL240DR
1756-IF8
1756-L62
1756-PA72
1756-TBCH
1X00416H01
22C-D088A103
22C-D088A1O3
IC200PWR001
MR-J2S-20B
MPU PCB
HD10-9-1939P
HD36-24-23ST
HD36-24-31ST
TSX08ED12R8
TK-PRR021
CI830
FVUS011-NA
1756-IB16ISOE
1756-IF16
1756-IR6I/A
1756-OB16I
1771-IXE/D
6DR4004-7J
1747-L553
1746-P4
3503E
FCM10E
140CPU43412A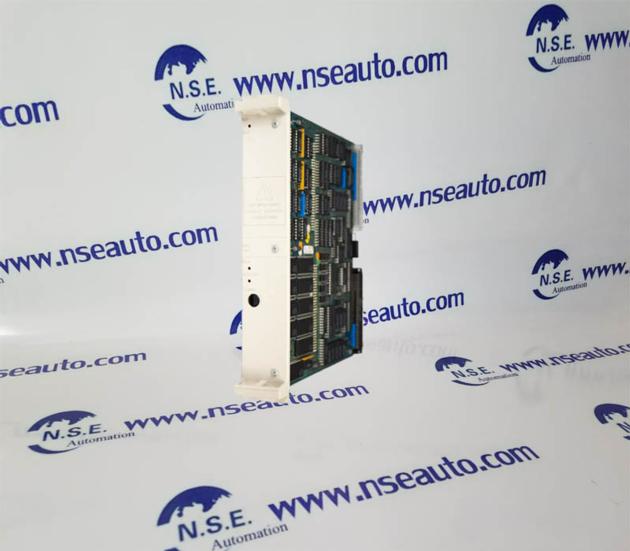 SUPPLIER PROFILE

Company:
N.S.E.Automation Co.,Ltd.
City/State
Xiamen City, Fu Jian
Country:
China
Business Type:
Export - Manufacturer / Trading Company
Established:
2013
Member Since:
2017
Contact Person
Kim Huang
SUPPLIER PROFILE
City/State/Country -
Xiamen City, Fu Jian
China

Business Type -
Export - Manufacturer / Trading Company
Established -
2013
Member Since -
2017
Contact Person -
Kim Huang