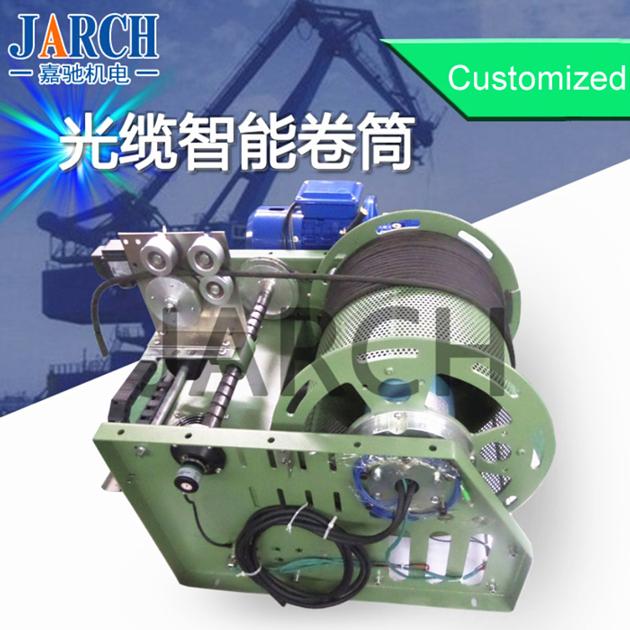 Automatic cable reels simultaneously rotate to transmit optical and current signals to UAV
Price:

US$ 5000

/ Set

Minimum Order:
1
Payment Terms:
EXW
Port of Export:
SHENZHEN
Product Details
| | | | |
| --- | --- | --- | --- |
| Model No.: | JSR-JZ-FE0204-120 | Brand Name: | JARCH |
| | |
| --- | --- |
| Certification: | CE,FCC,ROHS |
| Specification: | The JSR-JZ-FE0204-120 intelligent towing machine is used for intelligent control of the retractable cable in vehicles or other fixed places. The towing cable machine can control the speed and length of the retractable cable by the upper computer through commands. The cable reel can continuously transmit signals and current when rotating, and can be automatically adjusted by the tension closed loop when the speed of the retractable cable is not matched. Dynamic feedback of speed and length information to the host computer |
Packaging & Delivery
| | |
| --- | --- |
| Packaging: | Custom packing,optical fiber reel for UAV |
| Delivery/Lead Time: | 30 |
| Production Capacity: | 100 |
Product Description
Automatic cable reels simultaneously rotate to transmit optical and current signals to UAV
Optical fiber cable reel Features:
The towing machine has been successfully applied to the power supply system of the UAV at the ground station, and the speed of the cable can reach 4m/s.
The cable reel that can be retracted by the cable can be a cable (power + signal), a cable (single or multi-core), a photoelectric hybrid cable, or the like.
A. With manual and automatic retractable functions;
B. It has hard command buttons to realize emergency functions such as receiving, discharging and stopping;
C. It can receive control commands such as receiving, discharging, stopping, and speed sent by the ground station, and control the receiving and discharging line device to operate according to the command;
E. It can provide the ground station with working status information such as the operating speed of the bobbin and the length of the wire take-up and pay-off;
F. It has the function of real-time length recording of receiving and discharging lines;
G. With active wire feeding function;
H. Has an orderly cable function;
I. has cable cooling device;
G. With automatic locking function, and carrying no more than 150n.m pulling force;
K. With mounting holes for fixed installation;
L. Lifting parts with lifting holes or lifting rings or handles;
M. With online receiving and discharging functions;
N. Has the function of transmitting power online.
Contact Us
If you have any questions, please contact us without any hesitation.
Shenzhen JARCH Electronics Technology Co.,Ltd.
Main Item list: slip ring,rotary union,fiber optic rotary joint(FORJ),hose reel/cable reel,carbon brush,brush holder...
Customer Service:
ATTN: Ms.Kris Yao
Phone&WhatsApp:86-13929708571
Skype/Kakao: krisyao313
Wechat: laoyao313
QQ: 3003854385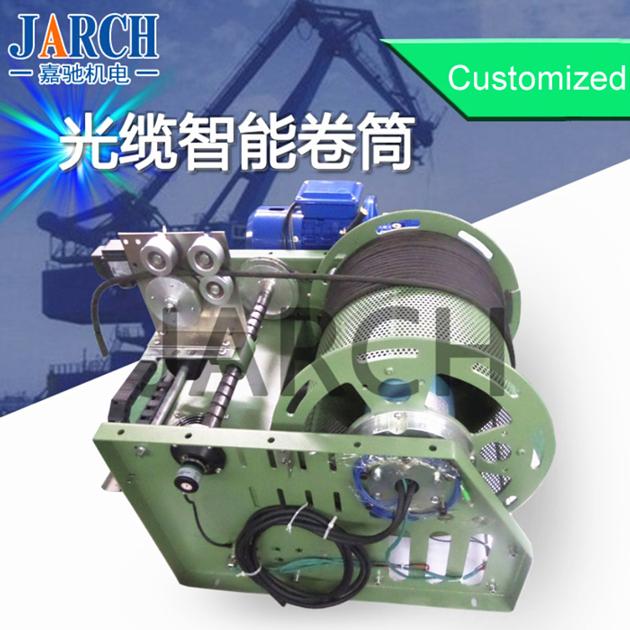 SUPPLIER PROFILE
City/State/Country -
Shenzhen,
China

Business Type -
Export - Manufacturer / Trading Company
Established -
2006
Member Since -
2019
Contact Person -
Kris Yao