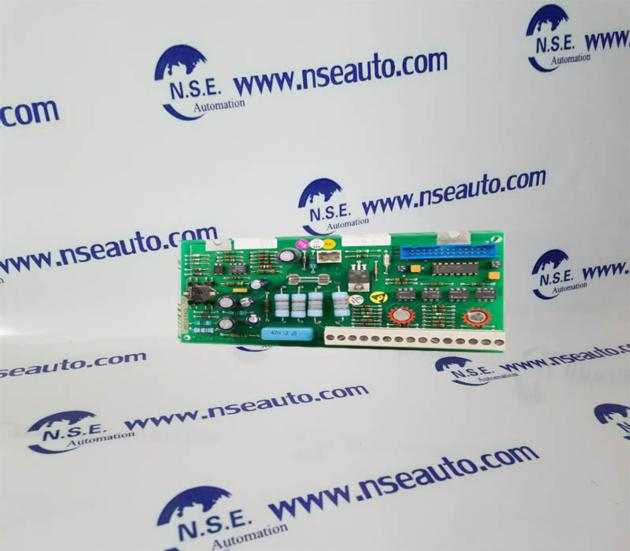 ABB TB806 in stock with 1 year warranty
Price:

US$ 99

/ Piece

Minimum Order:
1pc
Payment Terms:
T/T
Port of Export:
Xiamen
Product Details
| | | | |
| --- | --- | --- | --- |
| Model No.: | TB806 | Brand Name: | ABB |
| | |
| --- | --- |
| Certification: | |
| Specification: | New and original factory, individual box packing. |
Packaging & Delivery
| | |
| --- | --- |
| Packaging: | New and original factory, individual box packing. |
| Delivery/Lead Time: | 5-7 days |
| Production Capacity: | |
Product Description
N.S.E.Automation is a leading global industrial supplier in China.We specialize in control systems and drives with many years.
Please contact me directly,i'll give you best price.
sales:Bess Rao
mailbox:*
QQ:3500885900
skype:86 18050017653
whatsapp:86 18050017653
We have large of inventory for our company's advantage products
All of kinds of DCS,PLC parts:
KONRAD:
EC6423/EC6424/EC6426/EC6430/EC6432/EC6433 series eddy-current transducer
EC20382 displacement sensor,MMS7000 Surveillance protection syste
Bently Nevada:3500/3300 system,Proximitor probe etc.
Germany EPRO MMS6000 systerm card MMS3000 system card
PR6422 PR6423 PR6424 PR6426 PR9268 series of Proximitor probe etc.
ABB PLC system modules DCS system cards,also including the stop-production control system modules and parts.
Rockwell Allen-Bradley: SLC500/1747/1746 MicroLogix/1761/1763/1762/1766/1764
CompactLogix/1769/1768
Logix5000/1756/1789/1794/1760/1788,PLC-5/1771/1785 and so on.
Inviteys Foxboro: I / A Series system, FBM (input / output modules)
sequential control, ladder logic control, accident recall processing, digital-to- analog conversion, input / output signal processing, data communication and processing.(FBM242,P0916PW,AD202MU,P0916AA...)
Invensys Triconex: Redundant fault-tolerant control system, the most modern fault-tolerant controller based on triple-module redundancy (TMR) architecture.(3700A,3008,3503E...)
Westinghouse: OVATION system, WDPF system, WEStation system spare parts.(1C31223G01,5X00226G01,5X00357G04...)
Schneider Modicon: Quantum 140 series processors, control cards, power modules and so on.
ABB:industrial robot spare parts DSQC series, Bailey INFI 90 and so on.
MOORE, 6ES5 series, 6GK series, 6DD series, 6AR series.
Motorola (MVM): MVME 162, MVME 167,MVME1772, MVME177 and other series.
XYCOM: I/O, VME boards and processors.
General Electric : FANUC modules, cards, drives.( IC693, IC694,IC695, IC697 IC698,IS215,DS200.IS200,IC200 series.)
Yaskawa: servo controller, servo motor, servo drive.
Bosch Rexroth: Indramat, I / O modules, PLC controllers, drives, modules, and so on.
Woodward:SPC valve position controller, PEAK150 digital controller.
Rosemount:Pressure Transmitter, Flowmeter.
Honeywell:(51204166-175,51309276-150,51400910-100...)
Bachmann:(CM202,PTAI216,SKS GB67752,DIO280...)
ALSTOML:modules cards.(8199-4001,EP3-E-4-A...)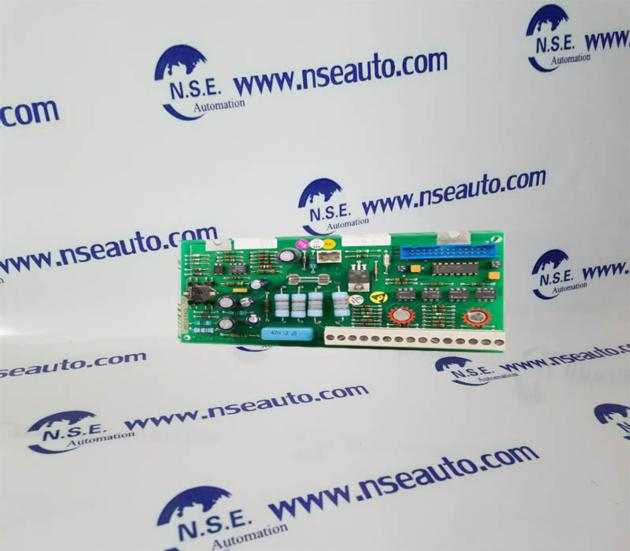 SUPPLIER PROFILE

Company:
N.S.E.Automation Co.,Limited
City/State
Xiamen, Fujian
Country:
China
Business Type:
Export - Manufacturer / Trading Company
Established:
2013
Member Since:
2017
Contact Person
Bess Rao
SUPPLIER PROFILE
City/State/Country -
Xiamen, Fujian
China

Business Type -
Export - Manufacturer / Trading Company
Established -
2013
Member Since -
2017
Contact Person -
Bess Rao