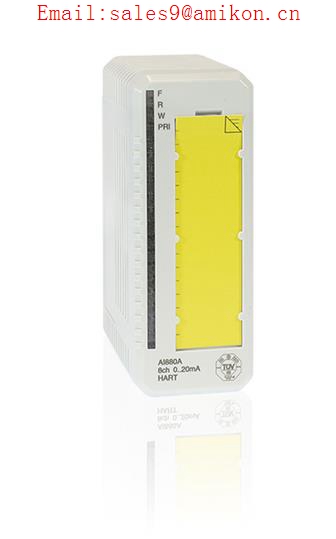 ABB DSDX451 |ABB
| | |
| --- | --- |
| Price: | US$ 66 |
| Minimum Order: | 1 |
| Payment Terms: | T/T |
| Port of Export: | Email: sales9@amikon.cn |
Product Details
| | | | |
| --- | --- | --- | --- |
| Model No.: | ABB DSDX451 |ABB | Brand Name: | ABB DSDX451 |ABB |
| | |
| --- | --- |
| Certification: | Email: sales9@amikon.cn |
| Specification: | ABB DSDX451 |ABB |
Packaging & Delivery
| | |
| --- | --- |
| Packaging: | |
| Delivery/Lead Time: | ship today |
| Production Capacity: | |
Product Description
ABB DSDX451 |ABB
ABB DSDX451 |ABB
IN STOCK!!!
Email: sales9*amikon.cn (pls change * to @)
The first part:Product
Place of Origin SWEDEN
Brand Name ABB
Certification inquiry
MOQ 1
Price inquiry
Packaging Details inquiry
Delivery Time Ship today
Supply Ability In stock/ship today
Condition New
If you need additional information or pictures, please contact us. 
The second part:Service
Quick response:24/7 Online Service
Quick supply:large in stock,ship today
PACKING: Packing is factory seal
SHIPPING: By sea,by air or by express
Warranty : Fully serviced, tested & cleaned / 1-2 year Warranty
Lead time: 1-2 working days
The third part:contact
Marketing Manager:Ada
Email: sales9*amikon.cn (pls change * to @)
| Skype: +86 181-5011-7685 | TEL:+86-592-5856212
Fax: +86 0592-5165-561 | Mobile: +86 181-5011-7685(What's App / Wechat)
The forth part:company
AMIKON is an independent distributor of used ,refurbished and new surplus industrial automation parts and networking equipments.
We specialize in control systerms and drives. We also distribute many new hardware and software products to help supporting your existing control systems or utilize the latest control technology. We have extensive test facilities and we can provide 1-year warranty for all of our surplus parts.
√ Best Price √ High Quality √ Professional Service
√ Fast Delivery √ Large in Stock
If you find the same parts from any other suppliers cheaper than us , we will try to match that the same price,or provide you with a further discount.
If you have any further questions, please don't hesitate to contact us,we have enough pacience and enthiusiasm to explain everything to you.
If you inquiry more than one piece/item, please let us know, because we can arrange discount for you.
looking forward to your inquiries
The fifth part:Advantage product
ABB DSQC697 |ABB
ABB DO620 3BHT300009R1 |ABB
ABB SNAT630PAC |ABB
ABB PM645B 3BSE010535R1 |ABB
ABB DI685 3BDS005833R1 |ABB
ABB NTAC-02 |ABB
ABB CI854AK01 |ABB
ABB DSQC633 3HAC022286-001 |ABB
ABB CMA131 |ABB
ABB CMA126 |ABB
ABB REF610 |ABB
ABB IDS-DTU51 |ABB
ABB RDCU-02C |ABB
ABB IH510EM 3BSE001245R1 3BSC640008R1 IH581 |ABB
ABB YPH107A 3ASD579001A9 |ABB
ABB RF616 3BSE010997R1 |ABB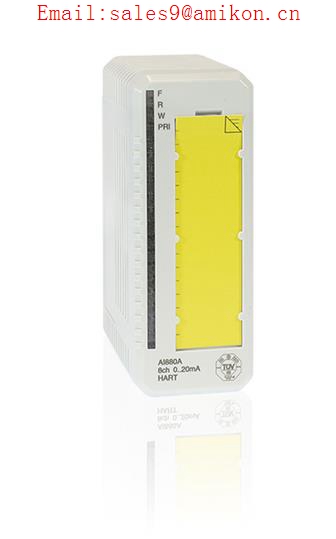 SUPPLIER PROFILE

Company:
Moore Automation
City/State
Xiamen, Fujian
Country:
China
Business Type:
Export - Manufacturer / Trading Company
Established:
NA
Member Since:
2017
Contact Person
May Hsiung
SUPPLIER PROFILE
City/State/Country -
Xiamen, Fujian
China

Business Type -
Export - Manufacturer / Trading Company
Established -
NA
Member Since -
2017
Contact Person -
May Hsiung