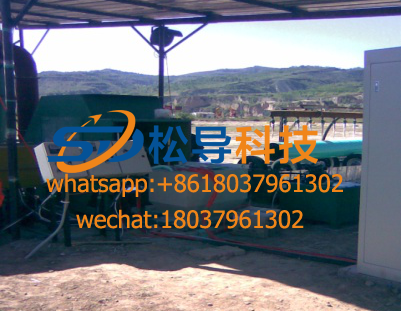 Ф 79 —Ф 630 derusting and anti-corrosion production line
| | |
| --- | --- |
| Price: | US$ 10000 |
| Minimum Order: | 1 |
| Payment Terms: | T/T |
| Port of Export: | QINGDAO, DALIAN, TIANJIN, SHANGHAI |
Product Details
| | | | |
| --- | --- | --- | --- |
| Model No.: | Ф 79 —Ф 630 | Brand Name: | LUOYANG SONGDAO |
| | |
| --- | --- |
| Certification: | ISO9001 |
| Specification: | Ф 79 —Ф 630 derusting and anti-corrosion production line |
Packaging & Delivery
| | |
| --- | --- |
| Packaging: | |
| Delivery/Lead Time: | 1 month |
| Production Capacity: | |
Product Description
 the production line comprising:
1. Pipe conveyor:
12000*1600 5 sets seven sets of transfer wheels
7500*1600 1 set five sets of transfer wheels
800*1600 6 sets transfer wheels per set
The above is welded with 180# channel steel, and the steel plates are 8 mm and 6 mm. The tires are made of pneumatic tires, the transmission part is connected by Isuzu drive shaft, the power part is 5.5KW*7 sets of motors, frequency conversion speed regulation, well-known factory reducer.
2 , descaling machine:
The main box is made of 8mm thick steel plate, the frame part is welded with 180# channel steel, the inner guard plate is made of 10 mm thick high-chromium material, and the head is made of high-efficiency throwing head. The power part adopts 2*37KW motor, and the lifting part adopts 3KW motor with cycloidal pin reducer vertical belt hoist. The dust removal device adopts two-stage dust removal, one is a cyclone dust collector, and the second is a bag filter. Equipped with two 4KW fans.  
3 , medium frequency power supply heating:
It is equipped with two medium frequency heating equipments of 250KW and 500KW . Before using 250KW for the descaling machine, remove the surface moisture of the steel pipe and improve the descaling effect. 500KW is used for external epoxy powder coating. The specially designed control circuit is used to ensure the temperature of the steel pipe is stable. Both units have one sensor and two 3.5 m water cables.
4 , secondary descaling device:
The burr and rust of the outer wall of the pipeline are removed, the power is 4KW , and the dust driving power is 1.5KW .  
5. Pipeline derusting line:
The belt sanding machine is 15 meters long and has an overhead setting. The power is 5.5KW . The sandblasting tank adopts four-way sandblasting with a gun length of 12M.
Highly wearable tips. The driving power of the trolley is 3KW, and the rail frame is welded by 120# channel steel, with a length of 17M and a width of 1.3M .
6 . Pipeline spray liquid coating line (single and double components ) :
     The single and double component coatings use one production line, and the walking trolley is a flatbed truck, which is convenient for replacing the material bucket. Car power
For 3KW , the walking frame is welded with 100# channel steel, the length is 15M and the width is 1.2M . (single and double component tips, buckets,
Spraying machine and material pipe are provided by Party A).
7 . Pipeline platform:
The total length of the three release platforms is 72M , which is produced by Party A.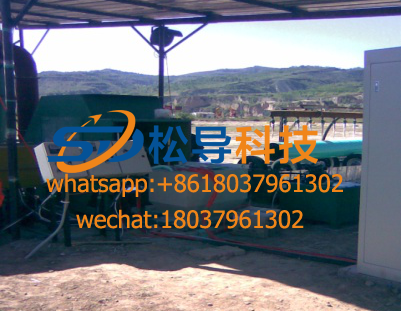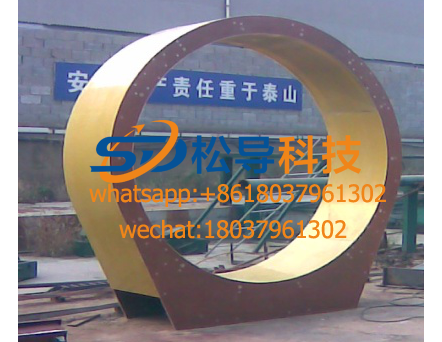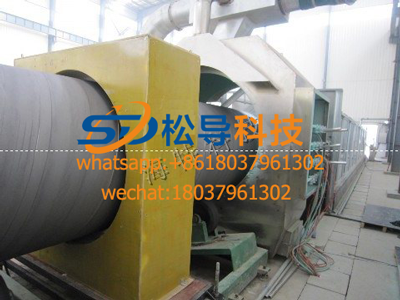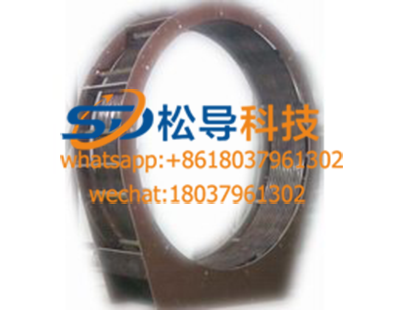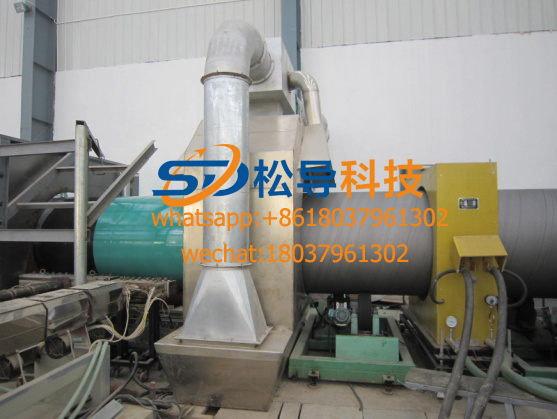 SUPPLIER PROFILE
City/State/Country -
luoyang, henan
China

Business Type -
Export - Manufacturer / Trading Company
Established -
2016
Member Since -
2018
Contact Person -
alisa zhao