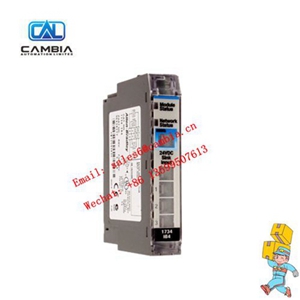 1756-M08SE
| | |
| --- | --- |
| Price: | US$ 66 |
| Minimum Order: | 1 |
| Payment Terms: | t/t |
| Port of Export: | 1756-M08SE |
Product Details
| | | | |
| --- | --- | --- | --- |
| Model No.: | 1756-M08SE | Brand Name: | Allen-bradley |
| | |
| --- | --- |
| Certification: | 1756-M08SE |
| Specification: | 1756-M08SE |
Packaging & Delivery
| | |
| --- | --- |
| Packaging: | original |
| Delivery/Lead Time: | 1-2days |
| Production Capacity: | 17 |
Product Description
Company profile
Cambia Automation Limited is a trade company in China. Main business have Bently Nevada , Honeywell , ABB , Allen Bradley , GE Fanuc , Triconex , Siemens ,etc.
We have thoughful customer service, can help you to expand your business market.
About Allen-Bradley
Founded: 1903, United States
Headquarters: Milwaukee, Wisconsin, USA
Predecessor: Compression Rheostat Company
Founder: Linde Bradley, Dr. Stanton Allen
General organization: Rockwell automation
Something you might care about
Packing: Brand new and original in box
Lead time: 2-3 days against the payment
Terms of payment: Telegram transfer
Warranty: 1 year
Minimum order: 1
Feel free to contact
Manager: Cherish
Email: sales6*cambia.cn(*
[email protected]
)
Mobile: +86 13599507613
Superior product
☆ Allen-Bradley(USA AB)Series
☆ Schneider(Schneider Electric)Series
☆ General electric(General Electric)Series
☆ Westinghouse Series
☆ SIEMENS Series
☆ ABB Robots. FANUC Robots、YASKAWA Robots、KUKA Robots、Mitsubishi Robots、OTC Robots、Panasonic Robots、MOTOMAN Robots
☆ Westinghouse: OVATION System、WDPF System、MAX1000 system spare part
Conversion、I/O Signal processing、Data communication systems Digital-to-Analogue 
☆ Invensys Foxboro I/A Series system ,FBM(I/O)SCS、Trapezoidal logic control、Accident recalling、DAC
Invensys Triconex: Redundant fault-tolerant control system、Most modern fault-tolerant controller based on Triple Modular Redundancy (TMR) architecture.
Hot search products
DSTD132 IC693PBM200 Triconex 4409
DSTD150A IC693PBS105 Triconex 9853-610
DSTK150 26390603-A IC693PCM301 Triconex EMPII3006
DSTK153 26390603-G IC693PWR321 Triconex 9662-810
DSTK165 26390603-AN IC693PWR321P Triconex 3704E
DSTK183 2639603-BX IC693PWR330 Triconex 9753-110
DSTX120 57160001-MA IC694APU300 Triconex 3703E
DSTX120 57160001-MA/1 IC694BEM331 Triconex 9563-810
DSTX170 IC694MDL660 Triconex 3601E
DSTX170 57160001-ADK IC694MDL740 Triconex 9662-110
DSTX180 IC694MDL753 Triconex 3006
DSTX180 3BUR980025R1 IC694MDL754 Triconex HCU3700/3703E
DSTX-W110 IC695ACC402 Triconex 8311
DTAX701A 61430001-WM IC695CHS007 Triconex AI3351
DTCA711A 61430001-WN IC695CPU310 Triconex 8310
DTCA717A 61430001-WH IC695CPU315 Triconex DI3301
DTCA721A 3EST92-481 IC695CPU320 Triconex 9662
DTCC901B 61430001-FU IC695CRU320/IC695CRU320CA-EL Triconex 8300A
DTDX 707A 61430001-WG IC695LRE001 Triconex 9563
DTDX707A 61430001-WG IC695LRE001 Triconex 4000103-520
DTDX991A 61430001-UW IC695PNC001 Triconex TCM 4353
​​​I hope we can have an opportunity to cooperate !
​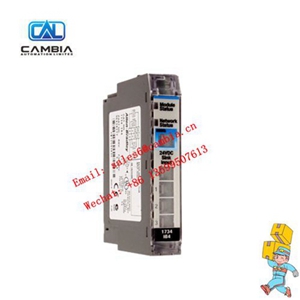 SUPPLIER PROFILE

Company:
Cambia Automation Limited
City/State
xiamen,
Country:
China
Business Type:
Export - Manufacturer / Trading Company
Established:
NA
Member Since:
2019
Contact Person
Emma CHEN
SUPPLIER PROFILE
City/State/Country -
xiamen,
China

Business Type -
Export - Manufacturer / Trading Company
Established -
NA
Member Since -
2019
Contact Person -
Emma CHEN