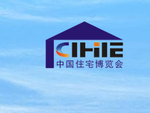 The 9th China(Guangzhou) Int'l Integrated Housing Industry Expo (CIHIE 2017)
| | |
| --- | --- |
| Date: | May. 12, 2017 - May. 14, 2017 |
| Venue: | Poly World Trade Center Expo (PWTC Expo) |
| Address: | No.10000, Xingang East Road, Haizhu Distric |
| City, State/Prov.: | Guangzhou |
| Country: | China |
Show Details
| | | | |
| --- | --- | --- | --- |
| No. of Exhibitors: | | No. of Attendees: | |
Trade Show Information
The 9th China(Guangzhou) Int'l Integrated Housing Industry Expo
(CIHIE 2017)
Date: May 12th-14th, 2017
Venue: Poly World Trade Center Expo (PWTC Expo)
China Market, you cannot ignore!
In recent years, As Green Building becomes the focus of environmental protection in China and more people pay attention to the transformation of building industrial production, integrated housing industry gains its popularity in Chinese market. Government announced that China should promote the development of prefabricated and integrated building and take 10 years to make it reach 30% in new built building. Therefore,China must be the market you never ignore in the next few years and CIHIE2017 is a must-come event especially for companies who are going to step into this expanding market.
About CIHIE
In CIHIE 2016, about 300 established companies from 20 countries were gathered to exhibit and showcase their latest products at the show, such as Howick Ltd, TOIBLU SRL, Vertex CAD/PDM Systems Pty Ltd,Tangshan Jidong Development Construction Co., Ltd., BNBM House, Guangzhou Moneybox Steel Structure Engineering Co., Ltd., and so forth. They were all appreciated the fair and would like to book larger space in next edition. What's more, CIHIE 2016 attracted thousands of international buyers from more than 50 countries, such as Australia, Malysia, India, USA, Canada, France, Italy, Germany, Singapore, Vietnam, Pakistan, Iran, Spain, South Africa, Brazil, Indonesia, Japan, Korea, Thailand and so forth.
In CIHIE 2017, the Organizing Committee will do our best to invite professionals worldwide to build a platform for communication, cooperation, brand publicity and product promotion.
Want to expand overseas market? Want to make new network? Want to promote brand image?
The 9th China(Guangzhou) Int'l Integrated Housing Industry Expo (CIHIE 2017) is the best platform for you to make your business dreams come true.
Exhibitors Information
Exhibition Scope:
prefab housing, structure of wood and steel, wall materials, waterproof material, roof tile, door and window and curtain wall, intelligent household wood plastic landscape, garden courtyard, villa facilities, mobile toilet...
Attendee Information
Concurrent Events
◆The 7th China ( Guangzhou ) International Prefab House Modular Building & Mobile House and Space Fair ( PMMHF 2017 )
◆The 7th China( Guangzhou ) International Roof, Facade& Waterproofing Exhibition ( Roof China 2017 )
◆The 7th China ( Guangzhou ) International Rooftile Technology Exhibition ( Rooftile China 2017 )
◆The 6th China ( Guangzhou ) International Exhibition for Steel Construction & Metal Building Materials
◆The 9th Guangzhou International Wooden House and Wooden Structure Fair
◆2017 China(Guangzhou)Sandwich Panel Industry Exhibition (SPE 2017)
◆China ( Guangzhou ) International Building Thermal & Sound Insulation Fair 2017
◆2017 Guangzhou International Portable Toilets & Public Health Facilities Exhibition
Show Contact
Contact:
Dora Leung
Telephone:
+86 13066247489
Fax:
ORGANIZER PROFILE

Company:
guangdong Grandeur ltd
City/State
Guangzhou,
Country:
China
Business Type:
Trade Shows Organizer
Established:
NA
Member Since:
2016
Contact Person
Dora Leung
ORGANIZER PROFILE
City/State/Country -
Guangzhou,
China

Business Type -
Trade Shows Organizer
Established -
NA
Member Since -
2016
Contact Person -
Dora Leung