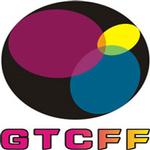 The 8th Asia Theater & Cinema Technology Facilities Fair 2017
| | |
| --- | --- |
| Date: | Mar. 08, 2017 - Mar. 12, 2017 |
| Venue: | Guangzhou Pazhou • China Import and Export Fair Complex |
| Address: | Add:Room 401, No. 4, the Third Street of Kehui, Kexue Avenue, Science City, Luogang District, Guang, Room 301, No. 1, the First Street of Kehui Jingu |
| City, State/Prov.: | Guangzhou, China |
| Country: | China |
Show Details
| | | | |
| --- | --- | --- | --- |
| No. of Exhibitors: | | No. of Attendees: | |
Trade Show Information
Date: March 8th -11th , 2017
Venue: Guangzhou Pazhou • China Import and Export Fair Complex
Add: No.380, Mid of Yuejiang Road, Haizhu Distract, Guangzhou, Guangdong
Organized by: Guangdong Grandeur International Exhibition Group
Introduction of Asia Theater&Cinema
Asia Theater&Cinema, formerly China Theater&Cinema, has been successfully held for 7 consecutive years, becoming the leading theater and cinema facilities and equipment exhibition in China. Over the years, we has gathered numbers of famous companies at home and abroad to exhibit at Asia Theater&Cinema, including USL.lnc, X6DLimited, Strong Westrex,lnc, TK Architects, Burakova, Art Workshop, DVA Architecture, Stagecraft, Nightsun, Quinette Greatwall, Hi-shock, Rio Tech Optics, Visionstar, Shenzhen Kezhonglong Optoelectronics Technology Co., Ltd., etc.
In order to work with the development in the film industry and allow investors' one-stop advanced facilities purchasing, Asia Theater&Cinema 2017, sponsored by Asian Theater & Cinema Association, Guangdong Enterprises Association for Foreign Economic Cooperation, is expected to cover 10,000 m2 with 350 booth in 2017.
We confidently believe Asia Theater&Cinema 2017 will continue to lead the China's theater and cinema industry. Welcome to join the great feast!
Exhibitors Information
Exhibition Scope
1. Theater & cinema players
2. Projection equipment for mobile theaters & cinemas
3. Furniture & decorative materials
4. Lighting & sound equipment
5. Related services:
6. Film production and shooting
Attendee Information
Contact Us
Address: Room 301, No. 7, the First Street of Kehui Jingu, No.100 of Kexue Avenue, Science City, Huangpu District, Guangzhou, China
Postcode: 510663
Person: Ms. Eve Cheng
Tel: +86 20 29188156
Fax: +86 20 82579220
E-mail:
[email protected]
,
[email protected]
Website: http://www.gtcff.com/index.php?lang=en
Show Contact
Contact:
Jane Gao, Fiona Liang, grandeur chan
Telephone:
+862087146888
Fax:
ORGANIZER PROFILE

Company:
Guangzhou Grandeur Exhibition Services Co.,Ltd
City/State
Guangzhou, Guangdong
Country:
China
Business Type:
Trade Shows Organizer
Established:
NA
Member Since:
2011
Contact Person
Jane Gao, Fiona Liang, grandeur chan
ORGANIZER PROFILE
City/State/Country -
Guangzhou, Guangdong
China

Business Type -
Trade Shows Organizer
Established -
NA
Member Since -
2011
Contact Person -
Jane Gao, Fiona Liang, grandeur chan