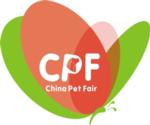 The 6th China (Guangzhou) International Pet Industry Fair 2018 ( CPF2018)
| | |
| --- | --- |
| Date: | Mar. 23, 2018 - Mar. 25, 2018 |
| Venue: | Guangzhou International Sourcing Center, Guangzhou, China |
| Address: | Gungzhou |
| City, State/Prov.: | Guangzhou, Guangdong |
| Country: | China |
Show Details
| | | | |
| --- | --- | --- | --- |
| No. of Exhibitors: | | No. of Attendees: | |
Trade Show Information
China's Rising Pet Market
According to the 2017 Chinese Pet Industry White Papers, by 2017 there are about 59.12 million Chinese families that keep pets. While pet dogs (49.9 million) and pet cats (37.56 million) take the absolute lead, there has been an growing interest in more unique pet species, such as reptiles, aquatic animals, rodents, etc. Right now, China's pet market has touched RMB 134 billion, and with an average growth rate of 30.9%, China is going to see a market size of RMB 188.5 billion by 2020.
Exhibitors Information
Review of CPF 2017
On an show floor of 20,000 sq.m with more than 500 booths, CPF 2017 attracted over 150 exhibitors around the world to showcase well-known brands like Pure&Nutural, In-Plus, Navarch, Porag, Ramical, Fubei, Deok, Vitscan, Bridge, Madden, Cheepet, Laroo, etc. The fair also attracted over 10,000 person-time professional buyers and pet owners from over 30 countries & regions, and oversea buyers accounted for about 5% visitors attendance.
Preview of CPF 2018
CPF2018, as one of the most well-known pet fairs in South China, is envisioning an attendance of 250 exhibitors and 12,000 person-time visitors on a 25,000 sq.m show floor. Besides medical devices, food and supplies for mainstream pets like dogs and cats, the show also showcases unique pet species and corresponding consumables, as well as emerging personal pet services. With a series of concurrent activities like groomer competitions, dog/cat pageant, new product launch, pet shop management forum, etc, to help attract enthusiasts and professionals, we have every reason to believe that CPF2018 will be a great opportunity for both exhibitors and visitors!
Attendee Information
Exhibition Scope
Pet Food: staple, snack, food additive, food processing machinery, food packaging, etc;
Pet Supplies: clothing, pet bed, pet house, toy, beauty product, cleaning supply, training supply, etc;
Pet: dog, cat, rabbit, hamster, chinchilla, ferret, bird, lizard, etc;
Medical Supply: pet hospital equipment, surgery device, pet medicine, biological product, health care feed, prescription feed, test paper, reagent, etc.
Contact us
CPF2018 Organizing Committee
Contact: Ms. Mandy Tsang
Tel:+86 20 2903 7372
Mobile/Whatsapp/Wechat: +86 159 1877 5956
E-mail:
[email protected]
;
[email protected]
Free Visitor Pre-registration: http://www.chinapetfair.com/order/order.php?id=46
Show Contact
Contact:
Y.Y Chu
Telephone:
02029188160
Fax:
ORGANIZER PROFILE
City/State/Country -
Guangzhou, Guangdong
China

Business Type -
Trade Shows Organizer
Established -
NA
Member Since -
2010
Contact Person -
Y.Y Chu