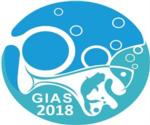 The 4th Guangzhou International Aquarium Show 2018 (GIAS2018)
| | |
| --- | --- |
| Date: | Mar. 23, 2018 - Mar. 25, 2018 |
| Venue: | Guangzhou International Sourcing Center, Guangzhou, China |
| Address: | Gungzhou |
| City, State/Prov.: | Guangzhou, Guangdong |
| Country: | China |
Show Details
| | | | |
| --- | --- | --- | --- |
| No. of Exhibitors: | | No. of Attendees: | |
Trade Show Information
Review of GIAS 2017
Covering an exhibition area of over 30,000 square meters with CPF2017, GIAS 2017 attracted over 250 exhibitors like Tropical, Sidney Aquatic Biology, Smart Reefs, Auts, Dong Hai Koi Farm, Mudee, Kee Lok Aquarium, Geckos Online, ReptileTalk, etc, to display a rich variety of products, ranging from aquarium equipment, decoration, lighting, water pumps to aquarium fishes, fish feeds, nutrition, turtles, reptiles, and so forth.
The three-day exhibition enjoyed coverage of over 100 media at home and abroad, and brought together professional buyers from over 30 countries and regions. About 83% of the exhibitors spoke highly of the exhibition and most visitors expressed their satisfaction about the show and their readiness to join us again next year.
Preview of GIAS 2018
GIAS 2018 is expected to host over 300 exhibitors and 12,000 person-time visitors on a 35,000 sq.m show floor, with a series of concurrent activities, such as fish contests, reception dinner, informative forums, outstanding brands award, and etc. Seeing that more and more young generations in China begin to appreciate the beauty of ornamental fishes, especially those unique imported species, which is forming a very potential market, GIAS 2018 will endeavor for a higher attendance of ornamental fish breeders!
Exhibitors Information
Exhibition Scope
Aquarium livestock: all kinds of aquarium fishes, reptiles, amphibians, etc;
Aquarium products: aquariums, water pumps, air pumps, temperature control water treatment equipment, fishing gear, fishing tackle, lights, ornaments, artware, fish feeds, fish medicines, feeders, etc;
Others: aquarium landscape, aquatic photography, magazines, media, associations, research institutions, etc.
Attendee Information
China's Vigorous Aquarium Market!
According to www.chinamrn.com, Asia is the one of the top 3 aquarium market and product exporter in the world, and China is now inch by inch heading towards the center of Asian market growth. At present, China's aquarium market demand is growing at a 20% annual rate and its annual exports of ornamental fishes account for about 10% market share in the globe.
Show Contact
Contact:
Y.Y Chu
Telephone:
02029188160
Fax:
ORGANIZER PROFILE
City/State/Country -
Guangzhou, Guangdong
China

Business Type -
Trade Shows Organizer
Established -
NA
Member Since -
2010
Contact Person -
Y.Y Chu