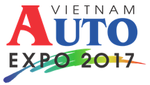 The 14th International Exhibition on Automobile & Supporting Industries VIETNAM AUTOEXPO 2017
| | |
| --- | --- |
| Date: | Jun. 07, 2017 - Jun. 10, 2017 |
| Venue: | International Center for Exhibition I.C.E, Friendship Cultural Palace |
| Address: | No.91 Tran Hung Dao, Hoan Kiem, Ha Noi, Vietnam |
| City, State/Prov.: | Hanoi, Hanoi |
| Country: | Viet Nam |
Show Details
| | | | |
| --- | --- | --- | --- |
| No. of Exhibitors: | | No. of Attendees: | |
Trade Show Information
Vietnam AutoExpo after 13 years of continuous organization has affirmed its role as a leading, prestigious event in the automobile, motorcycle industry in Vietnam, with the participation from many famous brands such as Passenger car: Audi, Land Rover, BMW, Chrysler, Citroen, Renault, Nissan, Hyundai, Kia, Dodge, Jeep, Truong Hai, Peugeot, Geely, Haima…andCommercial vehicle & Special-purpose vehicle: Kamaz, Kraz, Maz, Scania, Hyundai, Daewoo, JunJin, Shacman, Dongfeng, Faw, Jac, Veam, Coneco, Duc Phuong, Hanamotor, Khang Minh…, motorbikes and scooters: Ducati, Rebel, Piaggio, KTM, Sunfat, Yamaha, Honda, Suzuki, Baja, Asama, Kymco … electric bikes such as Beforeall, Format, Yamaha, Honda, Nijia, Detech, and DK Viet Nhat Company with Mumar, DKbike…
One of the important parts of Vietnam AutoExpo is the supporting industry with hundreds of booths, including national pavilions of China, Korea, Japan, Taiwan, Thailand, Malaysia, Singapore, India... with famous brands such as Casumina, SaoVang, GS, FAG, SKF, Denso, Bosch, 3M, Bridgestone, Yokohama, Jaane, Nam Vu, Hanoi Plastics, CNC Hanoi, BNB, STD&S, Vcomsat, Vietmap, Auto Thang Long, Tan Phat, Viet Han, Viet Phat, Solar Gard Vietnam, Phong Hoang, Long Thinh, Osram, Maxxis Tires, Mindtrac,... spare parts, accessories, sound equipments, car toys… along with finance, banking and insurance service such as Maritime Bank, Post & Telecommunication Joint Stock Insurance Corporation – PTI…
Exhibitors Information
- Means of Transports: Passenger car, Bus, Truck, Van / Special-purpose Vehicle in Construction, Mining, Agricultural, Military, Banking, Medical and Hygiene .../ Scooter, Motorcycle, Electric Bike, Bike and other vehicles…
- Supporting Industries: Spare parts and components for producing, manufacturing and assembling automobile, motorbike and other vehicles / Machinery, Equipments, Technologies in molding, welding, plating, painting / Mechanics processing, Machinery, Technologies in automobile & motorbike spare parts manufacturing / Automobile interior decor and toys / Maintenance and Repair Machinery & Equipment / Fuel and Equipments to assist Fuel supplying / Design, Operation and Management software system, Quality control, Measurement and Diagnosis system / Transportation rescue vehicles and devices, Security system / Hand tools and Handling equipments / Vehicle cleaning system.
- Relating Services: Garage service / Applied technology development and Researching projects; Banking & Insurance Services / Consultative and Assistant Services for Activities of vehicle manufacturing, trading & consuming.
Attendee Information
- Reseller - Distributors, Dealers, Resellers, Mass Merchandisers, Agents
- Corporate and Government - CEOs, Volume Buyer from Major Organizations, Financial Managers/Executives, Government Buyer, Purchasers, Manufacturing Managers/Executives and major Corporation's Decision Makers.
- Professionals/Specialist - Automobile Engineers, Machinery Specialist, Consultants, Mechanics Engineers, Motor Specialists and other key Transportation Professionals
- End-users -high income local residents
Show Contact
Contact:
Nhung Nguyen
Telephone:
+84936180192
Fax:
ORGANIZER PROFILE
City/State/Country -
Hanoi, Hanoi
Viet Nam
Business Type -
Trade Shows Organizer
Established -
NA
Member Since -
2015
Contact Person -
Nhung Nguyen