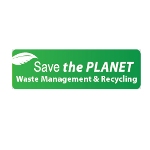 Save the Planet - South-East European Exhibition and Conference on Waste Management and Recycling
| | |
| --- | --- |
| Date: | Mar. 07, 2017 - Mar. 09, 2017 |
| Venue: | Inter Expo Center (IEC) |
| Address: | 147 Tsarigradsko shose blvd |
| City, State/Prov.: | Sofia |
| Country: | Bulgaria |
Show Details
| | | | |
| --- | --- | --- | --- |
| No. of Exhibitors: | | No. of Attendees: | |
Trade Show Information
From 7 to 9 March 2017, Save the Planet will be held in Sofia, Bulgaria - the 8th edition of the Waste Management and Recycling Exhibition and Conference for South-East Europe. Bringing together technologies, know-how, experts, decision makers and services from across Europe, the event focuses on the SEE market, which must respond timely to the growing environmental damage and the necessity of new approaches. The exhibition will reflect the latest global trends in the sector.
Save the Planet is the only specialized business event for Waste management and recycling in Bulgaria organized by Via Expo. It welcomes environmentally friendly and rewarding solutions, connecting local and foreign key industry players.
Exhibitors Information
The exhibitor profile of the 2017 edition will cover waste collection equipment, transport vehicles and technologies; waste treatment equipment, waste-to-energy; recycling equipment and technologies; environmental services.
Attendee Information
The strong international presence of exhibitors and speakers attracts visitors from different sectors:
∙ State administration and municipality representatives; mayors, ecologists
∙ Investors and entrepreneurs
∙ Landfill and waste operators
∙ Industry executives from waste management, recycling, ecology, construction, related industry branches (agriculture, chemical industry, packaging, food industry, etc.)
∙ Environmental organizations, etc.
Show Contact
Contact:
Maya Kristeva
Telephone:
0035932512899
Fax:
ORGANIZER PROFILE

Company:
Via Expo
City/State
Plovdiv, Plovdiv
Country:
Bulgaria
Business Type:
Trade Shows Organizer
Established:
1992
Member Since:
2001
Contact Person
Maya Kristeva
ORGANIZER PROFILE
City/State/Country -
Plovdiv, Plovdiv
Bulgaria

Business Type -
Trade Shows Organizer
Established -
1992
Member Since -
2001
Contact Person -
Maya Kristeva