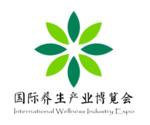 International Wellness Industry Expo 2018 (IWIE2018)
| | |
| --- | --- |
| Date: | Mar. 21, 2018 - Mar. 23, 2018 |
| Venue: | Guangzhou International Sourcing Center, Guangzhou, China |
| Address: | Gungzhou |
| City, State/Prov.: | Guangzhou, Guangdong |
| Country: | China |
Show Details
| | | | |
| --- | --- | --- | --- |
| No. of Exhibitors: | | No. of Attendees: | |
Trade Show Information
Introduction:
International Wellness Industry Expo 2018 themed as "Wellness in China·Welfare for the World" is credited as an overwhelming response to national policy and a good platform to cater for market demand. Besides, the prosperity of China's wellness culture is also high on the agenda. International Wellness Industry Expo strives to create an exchange cooperative platform for wellness culture by gathering world-known brands.
Exhibitors Information
Exhibition Scope:
1.Wellness Institutes: Wellness resorts / spa, sports health clubs, Chinese medical health clubs,medical cosmetics and surgery plastic institutes, etc.
2.Food Supplement: Dried fruits, organic tea, organic meat, organic liquor, functional food & beverages, ginseng, donkey-hide gelatin, maca, dendrobe, etc.
3.Chinese Medicine: Native medicinal materials, Chinese and Western medicines, pharmaceuticals, etc.
4.Healthcare Equipment: Mineral spa equipment, Artemisia arborescens treatment equipment, massage device, Chinese Medicine boiler, medicine cutter, etc.
5.Wellness and Health Management: Health management and health care consultancy institutes, massage service, medical treatment technology, etc.
6.Wellness and Cosmetics: Functional cosmetics, breast enhancing product, eye care products, etc.
7.Wellness Supplies: Far infrared / magnetic / antibacterial textile products, cleaning appliance, health care appliance, etc.
8.Wellness Environment: Air condition supplies like air purifier, dehumidifier, humidifier, oxygen device, negative ion generator, etc.
9.Wellness Organization and Media
Attendee Information
Contact us
IWIE Organizing Committee
Contact person: Ms. Mandy Tsang
Tel:+86 20 29037372
Mobile/ Whatsapp/ Wechat: +86 159 1877 5956
E-mail:
[email protected]
;
[email protected]
Website: http://www.cnwie.com/index.php?lang=en
Free Visitor Pre-registration: http://www.cnwie.com/order/order.php?id=46
Show Contact
Contact:
Y.Y Chu
Telephone:
02029188160
Fax:
ORGANIZER PROFILE
City/State/Country -
Guangzhou, Guangdong
China

Business Type -
Trade Shows Organizer
Established -
NA
Member Since -
2010
Contact Person -
Y.Y Chu