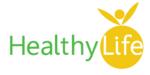 Healthy Life'17 – Virtual Exhibition on Sport and Natural Products
| | |
| --- | --- |
| Date: | Jul. 01, 2017 - Dec. 31, 2017 |
| Venue: | Online exhibition |
| Address: | - |
| City, State/Prov.: | - |
| Country: | Bulgaria |
Show Details
| | | | |
| --- | --- | --- | --- |
| No. of Exhibitors: | | No. of Attendees: | |
Trade Show Information
For the third time in a row, the well-established and known event for sport and healthy life of Via Expo will be held.
The only difference in comparison to the previous two editions is in its virtual format this year. Its benefits are:
■ cost-effective participation ■ way to find distributors ■ no time restrictions ■ better market presence
The aim of Healthy Life'17 is to display and maintain the close relation between sport and health
It provides an effective online platform for Bulgarian and international companies to present their products and services as well as to find new partners and clients. It targets manufacturers, importers and traders of healthy and organic foods, cosmetics, herbal and food supplements, holistic health, sports goods and equipment, halls equipment, etc.
Exhibitors Information
HЕАLTHY LIFE
Organic food and drinks
Natural foods and drinks
Diet foods and drinks
Superfoods
Vitamins and mineral supplements
Nutritional supplements
Herbal products
Natural and organic cosmetics
Organic products: textiles, clothing
Holistic health (color therapy, aromatherapy, light therapy)
Homeopathy
SPORT
Sports equipment, outfits and accessories
winter sports:
ball games
gymnastics, athletics,horse riding
motor and aerial extreme sports
water sports
Cycling, boxing, martial arts
sports programs
fun sports
Travel gear, equipment and accessories
Sports facilities and equipment for halls, stadiums and playgrounds
Fitness equipment
Sports awards: plaques, medals, trophies and souvenirs
Attendee Information
Importers, wholesalers and retailers
Suppliers of retail chains
Owners of fitness and SPA centers, shops, drugstores, hotels, restaurants
Show Contact
Contact:
Maya Kristeva
Telephone:
0035932512906
Fax:
ORGANIZER PROFILE

Company:
Via Expo
City/State
Plovdiv, Plovdiv
Country:
Bulgaria
Business Type:
Trade Shows Organizer
Established:
1992
Member Since:
2001
Contact Person
Maya Kristeva
ORGANIZER PROFILE
City/State/Country -
Plovdiv, Plovdiv
Bulgaria

Business Type -
Trade Shows Organizer
Established -
1992
Member Since -
2001
Contact Person -
Maya Kristeva