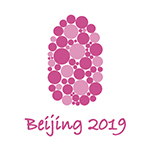 China International Nail Expo, Beijing 2019
| | |
| --- | --- |
| Date: | Dec. 04, 2019 - Dec. 06, 2019 |
| Venue: | China National Convention Center, Beijing |
| Address: | No. 7, Tianchen East Road, Chaoyang District,Beijing, 100105, China |
| City, State/Prov.: | Beijing, Beijing |
| Country: | China |
Show Details
| | | | |
| --- | --- | --- | --- |
| No. of Exhibitors: | 100 | No. of Attendees: | 7500 |
Trade Show Information
Debuted in 2017, the expo was well-received by renowned international brands with full support in showcasing the latest creations and new technologies on nails and eyelashes while the exhibition space was two-fold larger in scale compared with the last edition. All industry players were able to keep abreast of the latest trends and captures the market pulse and conduct business orders at the fairground.
Scheduled for 3-days, the expo moves purposefully toward this fair date for nail and eyelash salon owners to replenish and take stocks right before Christmas and Chinese New Year. The expo had also provided the excellent opportunity for local manicurists to experience the invaluable professional skills and latest designs presented by the international nail masters.
The expo was highly praised by all exhibitors and buyers who were fully satisfied in this fruitful participating journey!
Exhibitors Information
High-End Nails and Eyelashes' brands will be featured including:
- Nail Art Products
- Nail Polish and Gel
- Eyelash Extension Products
- Nail Packaging & Tools
- Nail & Eyelash Training Organizations
Attendee Information
In 2018, the expo attracted almost 5,000 unique visitors came from 14 overseas countries and 30 provinces and cities in China. 
The visitors surged at the fairground from day 1 to day 3 in order to source and purchase their favorable products from the suppliers onsite.
Overseas Visiting Countries and Regions:Australia, Belize, Canada, India, Indonesia, Japan, Korea, Singapore, Russian Federation, Ukraine, United Kingdom, United States, Hong Kong and Macau regions
Visiting Provinces and Cities in China:
Northeast:  Liaoning, Jilin and Heilongjiang
North China:  Beijing, Hebei, Tianjin, Inner Mongolia and Shanxi
East China:  Shandong, Jiangsu, Shanghai, Zhejiang, Anhui, Fujian and Jiangxi
South China:  Guangdong and Guangxi
Central China:  Henan、Hubei and Hunan
Northwest:  Shaanxi、Xinjiang、Ningxia、Gansu and Qinghai
Southwest:  Sichuan, Chongqing, Yunnan, Guizhou and Tibet
In 2019, more overseas exhibitors from Europe, USA and Asian countries will be featured and more overseas and local buyers are expected as they cannot afford to miss this golden opportunity to source and purchase brand products under one roof.
2018 Visitors by category:
Owners of nail & eyelash salon 67%
Nailists, Eyelash stylists, trainers and trainees 23%
Owners of beauty salon and club 21%
Potential entrepreneurs in the nail & eyelash business 15%
Owners of hairdressing salon 14%Owners of SPA  13%
Wholesalers and distributors 8%
Retailers 8%
Agents 8%
Owners of image consulting company 8%
Owners of beauty and wellness centres 7%
Investors 6%
Owners of hotels and resorts 5%
Owners of wedding planning company 5%
Chain stores 5%
Media 3%
Industry associations 2%
Others 0.85%
Remarks: The buyer ticks more than one option that the overall percentage is over 100%
Show Contact
Contact:
Joe Ho
Telephone:
+85291403371
Fax:
+852 3909 3610
ORGANIZER PROFILE

Company:
BMG Exhibition Co. Ltd.
City/State
Hong Kong, Hong Kong
Country:
Hong Kong
Business Type:
Trade Shows Organizer
Established:
2016
Member Since:
2017
Contact Person
Joe Ho
ORGANIZER PROFILE
City/State/Country -
Hong Kong, Hong Kong
Hong Kong

Business Type -
Trade Shows Organizer
Established -
2016
Member Since -
2017
Contact Person -
Joe Ho