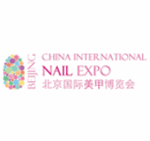 China International Nail Expo, Beijing 2018
| | |
| --- | --- |
| Date: | Nov. 26, 2018 - Nov. 28, 2018 |
| Venue: | China National Convention Center, Beijing China |
| Address: | No. 7, Tianchen East Road, Chaoyang District, Beijing, 100105, China |
| City, State/Prov.: | Beijing, Beijing |
| Country: | China |
Show Details
| | | | |
| --- | --- | --- | --- |
| No. of Exhibitors: | 100 | No. of Attendees: | 10000 |
Trade Show Information
"Key professional and international platform for Nail & Eyelash Trade in China"
To cater for the tremendous market demands that arise, the second edition of the China International Nail Expo, Beijing, organized by BMG Exhibition Co. Ltd. will be held from November 26-28, 2018 at China National Conventional Center in Beijing, China, which serves as an integrated high-end business to business nail care and eyelash trade platform that brings full range of nail & eyelash brands, accessories, technologies as well as nail care training institutes.
The key market leaders and brands such as Paragel、Songfeng、Presto、Sunshinebabe、Pregel、Jewelrynail、More Couture、Ramipas、nBlossom、Gracia Japan、AP Gel 、Miss Mirage、MissEyeDor、Sha-Nail Pro、SpaLuce、Ladycoco、Vetro、Nail Parfait, etc. confirmed their participation.
Apart from product demonstration, there are also series of concurrent events such as nail contest and onsite demonstration of nail skills by popular Japanese and Korean nail artists, which enables beauty academies and nail technicians to gain important industry insights and facilitate skill exchanges.
Please visit our website: http://www.beijingnailexpo.com for the latest updates.
Exhibitors Information
Business Nature:
❏ Manufacturer ❏ Exporter ❏ Wholesaler/Agent ❏ Retailer ❏ Training institute
Products to be displayed :
❏ Nail art products
❏ Nail polish & gel
❏ Eyelash extension supplies
❏ Nail care & eyelash training institutes
❏ Nail tool implements
❏ Nail care products
❏ Salon furnishings & furniture
❏ Nail art, nail care & eyelash associations
❏ Others
Attendee Information
Visitor Profile:
Owners of nail salon
Entrepreneurs who want to enter the nail care business
Trainers or trainees of beauty academies
Owners of SPA
Owners of beauty salons and clubs
Owners of hairdressing Salons
Aesthetic and wellness centres
Hotels & leisure facility centres
Image consultant companies
Wedding planning companies
Wholesalers/ Distributers
Agents
Retailers
Chainstores
Investors
Show Contact
Contact:
Cindy Lau
Telephone:
+852-3950-3376
Fax:
+852-3950-3426
ORGANIZER PROFILE

Company:
BMG Exhibition Co. Ltd.
City/State
Hong Kong, Hong Kong
Country:
Hong Kong
Business Type:
Trade Shows Organizer
Established:
2016
Member Since:
2017
Contact Person
Joe Ho
ORGANIZER PROFILE
City/State/Country -
Hong Kong, Hong Kong
Hong Kong

Business Type -
Trade Shows Organizer
Established -
2016
Member Since -
2017
Contact Person -
Joe Ho