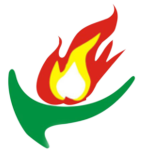 China (Guangzhou) International Emergency Safety Expo & The 9th China (Guangzhou) International Fire Safety Expo (CFE 2019)
| | |
| --- | --- |
| Date: | Jun. 17, 2019 - Jun. 19, 2019 |
| Venue: | Pazhou Poly World Trade Center, Guangzhou, China |
| Address: | No.1000, Xingang East Road, Haizhu District, Guangzhou, China |
| City, State/Prov.: | Guangzhou, Guangdong |
| Country: | China |
Show Details
| | | | |
| --- | --- | --- | --- |
| No. of Exhibitors: | 600 | No. of Attendees: | 20000 |
Trade Show Information
The 9th China (Guangzhou) International Fire Safety and Emergency Equipment Exhibition (CFE 2019) is the largest and most influential fire expo in South China dedicated on the safety industry chain, creating the preferred platform for industrial biggest players to come together and discuss the latest trends of fire safety between domestic and abroad. In its 8th edition in 2018, CFE featured over 350 exhibitors and attracted 20,000 visitors from local and international in the exhibition area of 25,000 sq.m.. The three-day event shined the spotlight on the two main activities of Global Intelligent Safety Summit and One-to-One Matchmaking Meeting.
CFE 2019 is expected to cover a total display area of 40,000 sq.m and attract over 600 exhibitors. The exhibition will focus specifically on the solution of Fire Safety, Security & Policing, Road Safety, Chemical Safety, Explosion Protection, Emergency Rescue and PPE, including a series of concurrent programs such as Global Intelligent Safety Summit and Matchmaking Meetings. It' s where business and networks will be built that will bring you the buyers and benefit the entire industry for years to come.
Exhibitors Information
Fire Fighting Equipment
Extinguishers, Fire Detection, Automatic Sprinkler Systems, Fire Alarm Systems Equipment, Fire Appliances, Hoses, Hose Reels, Fire Nozzles, Fire Monitors
Fire Vehicles
Aerial Ladder Platforms, Airport Fire Vehicles, Fire Fighting Vehicles, Rescue Vehicles
Personal Protection Equipment
Fire Fighter Boots, Gloves, Helmets, Flame Resistant Clothing, Breathing Apparatus and Supplies, Personal Protection Equipment
Active Fire Protection
Shutters, Fire Doors, Fire Pumps, Deluge Walls, Water Spray Systems
Passive Fire Protection
Gas Detectors, Fire Proof Wiring & Fittings, Monitors, Parameter Control Fire Detection Systems, Smoke Detectors
Disaster Management
Logistic Equipment, Emergency Response Equipment, Explosive Detection, First Aid, NBC (Nuclear, Biological, Chemical), Detection Equipment, Test and Measurement Instruments, etc
Water Rescue
Rescue and salvage boats, Patrol boats, Assault boats, Inflatable boats, Life jackets, Lifebuoys, TOPAN, Diving equipment, Amphibious aerated stretcher / Inflatable stretcher for water rescue / Safe special cable
Road Rescue
All terrain assault vehicle, Amphicar for rescue, Mobile emergency power vehicle, Multifunctional rescue vehicle, Medical ambulance, Blood collection / physical examination vehicle, Field rescue vehicle, Obstacle clearing vehicle, Snow shovel truck, Emergency drainage vehicle, chemical accident rescue vehicle, nuclear and chemical accident detection vehicle, oil pollution accident rescue vehicle, Explosion proof vehicle, Flood rescue vehicle, Conventional emergency rescue vehicle, Earthquake rescue vehicle, Subway rescue vehicle, Emergency command vehicle,Emergency logistics material support vehicle, Fire truck, Road rescue and maintenance testing vehicle, Emergency maintenance vehicle, Bridge detection vehicle, Tunnel rescue vehicle, Special rescue vehicle, etc.
Aviation Rescue
Fixed-wing Rescue aircraft, Rotor Rescue aircraft, Search and Rescue UAV, Airborne specialized Rescue equipment, Rescue helicopter, Seaplane.
Rescue Equipment
Remote sensing equipment, Emergency communication network system, UAV detection system, Satellite navigation and positioning, Emergency lighting equipment, Thermal imager, Emergency command and dispatch platform, Rescue emergency command system, Satellite navigation system, Early warning, prevention, measurement, and testing equipment for disasters.
Attendee Information
Agents and Distributors
Architects, Contractors and Engineers
Chief Security Officers
Civil Defense
Disaster Management Authorities
Electricity Companies
Factory and Plant Managers
Fire and Rescue Emergency Personnel
Fire Chiefs and Safety Managers
Government Officials and Agencies
Import / Export Agencies
Industry Experts
Instructors and Trainers
Insurance Providers
Interior Designers and Decorators
Loss Prevention Departments
Managers, Directors and CEOs
Manufacturers
Media and Publications
NGO's
Protection of oil and gas industry sites
Purchase and Procurement Managers
Safety Inspectors and Supervisors
Search & Rescue Responders
Security Managers and Consultants
Service Providers
Wholesalers and Retailers
Show Contact
Contact:
Winnie Li
Telephone:
+8613392123195
Fax:
ORGANIZER PROFILE

Company:
Guangzhou Lisheng Exhibition Co., Ltd.
City/State
Guangzhou, Guangdong
Country:
China
Business Type:
Trade Shows Organizer
Established:
NA
Member Since:
2019
Contact Person
Winnie Li
ORGANIZER PROFILE
City/State/Country -
Guangzhou, Guangdong
China

Business Type -
Trade Shows Organizer
Established -
NA
Member Since -
2019
Contact Person -
Winnie Li