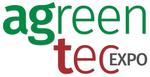 AGreenTec Expo
| | |
| --- | --- |
| Date: | Nov. 15, 2017 - Nov. 16, 2017 |
| Venue: | Miami Airport Convention Center |
| Address: | 711 NW 72 Ave. |
| City, State/Prov.: | Miami, FL |
| Country: | United States |
Show Details
| | | | |
| --- | --- | --- | --- |
| No. of Exhibitors: | 100 | No. of Attendees: | 1,100 |
Trade Show Information
Showcasing Technologies, Products & Know-How
for the AGRICULTURAL and GREEN OUTDOORS industries
Serving ALL of the Americas... 40 countries under one roof!
Combining a major Trade Show with front edge education & networking sessions
Exhibitors Information
Where Exhibitors/Sponsors CONNECT with East USA, Florida, Latin American & Caribbean huge markets in the Right Place, at the Right Time!
The EFFECTIVE COMMERCIAL HUB between North American manufacturers and distributors with Buyers, Dealers, Professionals and Potential Reps coming from 40+ countries!
Attendee Information
Attendees at AGT Expo
- meet major suppliers
- get the best deals and show specials
- increase professional value
- connect with innovation
- scout distributorships and representations
- uncover top business opportunities
- network at local, regional and global scales
Show Contact
Contact:
Jose Garcia
Telephone:
3054127945
Fax:
ORGANIZER PROFILE

Company:
Show Winners Corp.
City/State
Miami, Florida
Country:
United States
Business Type:
Trade Shows Organizer
Established:
16
Member Since:
2016
Contact Person
Jose Garcia
ORGANIZER PROFILE
City/State/Country -
Miami, Florida
United States

Business Type -
Trade Shows Organizer
Established -
16
Member Since -
2016
Contact Person -
Jose Garcia