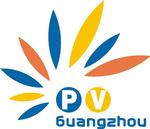 9th Guangzhou International Solar Photovoltaic Exhibition 2017
| | |
| --- | --- |
| Date: | Aug. 16, 2017 - Aug. 18, 2017 |
| Venue: | Guangzhou Pazhou · China Import and Export Fair Complex |
| Address: | No.380, Mid of Yuejiang Road, Haizhu Distract, Guangzhou, Guangdong |
| City, State/Prov.: | Guangzhou |
| Country: | China |
Show Details
| | | | |
| --- | --- | --- | --- |
| No. of Exhibitors: | | No. of Attendees: | |
Trade Show Information
Date: August 16th-18th, 2017
Event Type: Trade Fair/Exhibition
Venue: Guangzhou Pazhou · China Import and Export Fair Complex
Add: No.380, Mid of Yuejiang Road, Haizhu Distract, Guangzhou, Guangdong
Organized by: Guangdong Grandeur International Exhibition Group
How PV Guangzhou 2016?
In conformity to the development trend of China's PV industry, PV Guangzhou 2016 emphasized on distributed PV system and related modules. It attracted the attendance of more than 200 manufacturers, suppliers, and one-stop contractors, such as SAJ, Yingli, Growatt, INVT, EAST, Lsource Technology, Afore, CSG, I-Panda, NPP, Techfine, Yujing, Allgrand Battery, Singfo Solar, BLTY, etc. In just 3 days, more than 30,000 professional visitors (Person-times) from over 109 countries and regions, including USA, Canada, Peru, UK, Italy, Portugal, Spain, Australia, Congo, Egypt, South Africa, Nigeria, India, Pakistan, Singapore, Thailand, etc, set foot in the exhibition hall.
Why PV Guangzhou 2017?
Strongly supported by Guangdong Government, The government goal is to produce 400 million kilowatts. From photovoltaic power generation in 2020, based on 100 million kilowatts in 2015. To encourage the development of PV industry, the government will provide financial support for the key enterprises, innovative projects and photovoltaic application demonstration project.
PV Guangzhou owns a lot of loyal exhibitors, buyers and professional media and they are the reasons to make PV Guangzhou become the perfect bridge for your business trip fruitful! So It's the best platform for both domestic and overseas companies to seek business opportunities and further development in South China.
Exhibition Scope
1. Photovoltaic production equipment: Silicon rod silicon block silicon ingot production equipment, Silicon wafer production equipment, Battery production equipment, Solar panels/modules production equipment, Film version of the battery production equipment
2. Production technology and research equipment: Photovoltaic cells, Related PV components, PV raw material, PV project and system
3. Solar products
PV Guangzhou 2017 Organizing Committee
Person: Ms. Eve Cheng
Phone: +86 20 29188156
Fax: +86 20 82579220
E-mail: 
[email protected]
;
[email protected]
Website: http://www.pvguangzhou.com
Address: Room 401, No. 4, the Third Street of Kehui, Kexue Avenue, Science City, Luogang District, Guangzhou, China
Postcode: 510663
Exhibitors Information
1
Attendee Information
1
Show Contact
Contact:
Jane Gao, Fiona Liang, grandeur chan
Telephone:
+86 20 29188156
Fax:
ORGANIZER PROFILE

Company:
Guangzhou Grandeur Exhibition Services Co.,Ltd
City/State
Guangzhou, Guangdong
Country:
China
Business Type:
Trade Shows Organizer
Established:
NA
Member Since:
2011
Contact Person
Jane Gao, Fiona Liang, grandeur chan
ORGANIZER PROFILE
City/State/Country -
Guangzhou, Guangdong
China

Business Type -
Trade Shows Organizer
Established -
NA
Member Since -
2011
Contact Person -
Jane Gao, Fiona Liang, grandeur chan