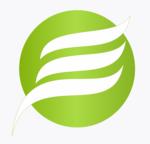 22nd PPPexpo Tanzania 2019
| | |
| --- | --- |
| Date: | Nov. 07, 2019 - Nov. 09, 2019 |
| Venue: | Diamond Jubilee Hall, |
| Address: | Upanga, Magore street, |
| City, State/Prov.: | Dar es Salaam |
| Country: | Tanzania - United Republic of |
Show Details
| | | | |
| --- | --- | --- | --- |
| No. of Exhibitors: | 110+ | No. of Attendees: | 3500+ |
Trade Show Information
The 22nd PPPEXPO 2019 - International Trade Exhibition on Plastic, Printing & Packaging is the largest trade event held annually in Tanzania, concurrently held with East Africa Trade Exhibition (EAITE). The exhibition attracts exhibitors from more than 20 countries and visitors from all over East & Central Africa, thus giving exhibitors an excellent opportunity to explore several countries at one time.
Over the past few years, Tanzania has emerged as a major regional trade centre. This is mainly due to the very friendly and businesslike atmosphere it offers to foreign investors and products. Duties are considerably low and re-exports to neighbouring countries are either very low or exempted.
Come, be a part of progress in Africa!
Exhibitors Information
More than 110 organizations participate in the PPPexpo and it includes sector such as
Plastic Processing,
Food Packaging,
Paper Converting Machines,
Pelletizers,
Paper,
Plastics Compounds,
Rubber,
Printing,
Stationery,
Mixing Equipment,
Publishing & services,
and many more.
Attendee Information
The Region's Trade Exhibition attracts top industry professionals from all over Africa and the world. Their Profiles includes Manufacturers, distributors, agents, Importers & Exporters etc.
Show Contact
Contact:
Neville
Telephone:
+97143050755
Fax:
ORGANIZER PROFILE

Company:
Expogroup
City/State
Dubai, UAE
Country:
United Arab Emirates
Business Type:
Trade Shows Organizer
Established:
1994
Member Since:
2011
Contact Person
Neville
ORGANIZER PROFILE
City/State/Country -
Dubai, UAE
United Arab Emirates

Business Type -
Trade Shows Organizer
Established -
1994
Member Since -
2011
Contact Person -
Neville