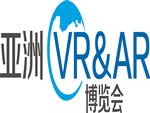 2017 Asia VR&AR Fair & Summit(VR&AR Fair 2017)
| | |
| --- | --- |
| Date: | Mar. 08, 2017 - Mar. 11, 2017 |
| Venue: | China Import and Export Complex(Area A) |
| Address: | Pazhou Complex, Haizhu Distric, Guangzhou, China |
| City, State/Prov.: | Guangzhou |
| Country: | China |
Show Details
| | | | |
| --- | --- | --- | --- |
| No. of Exhibitors: | | No. of Attendees: | |
Trade Show Information
2017 Asia VR&AR Fair & Summit(VR&AR Fair 2017)
Date: March 8th-11th,2017
Venue: China Import and Export Complex(Area A)
VR/AR Fair2017, Gathering International Brands & Holding an Excellent Fair
According to statistics, it's expected that in 2106 global VR device shipments will reach 6,300 thousand, among which 40% of the demand is from china. Guangzhou is the forefront city of China's reform and opening up, with science and technology innovation and application in a leading position. Asia VR&AR Fair & Summit can provide an important economic and technological cooperation and exchange of product platform, promoting the close integration of VR and AR technology and modern life. Moreover, it provides a broad platform for the promotion and professional services for VR and AR industries and enterprises, bringing a revolutionary innovation and integration for industry development.
Exhibitors Information
Exhibition Scope:
VR/AR Hardware Equipment: output/input equipment, data equipment, tracking equipment/equipment, location system and other tracking device, etc;
VR/AR System Equipment: immersive VR system, desktop VR system, AR system, distributed VR system, etc. Visual sensor, auditory sensor, information processing system, etc;
VR/AR Technology: 3D output technology, environment modeling technology, 3D sound simulation technology, human-machine interaction technology, physical simulation technology, life-time collision detection technology, etc;
VR/AR Production Equipment and Accessories: VR system, super computer, screen, micro projector, video processing chip, sensor, optical glass, etc;
VR/AR Game: VR park, VR experience, VR travel, VR/AR drive, VR shooting game, VR modeling game, etc;
VR/AR Software: modeling software, development software, web3D technology, cult3D technology, VR modeling language, panoramic technique, etc;
VR/AR Application Solution: vehicle production, equipment production, aircraft and space ship, national defense and military industry, medical treatment, wellness, energy engineering, intelligent city, intelligent education, intelligent tourism, etc;
VR/AR Fair2017 Concurrent events
1. VR/AR Summit Forum
2. VR/AR High-end Technology and Products Press Conference
3. VR+ Two-Dimensional Show
4. Investment Project Show & VR/AR Matchmaking Meeting
5. Industry's Most Authoritative Awards Ceremony & High-end Dinner
Attendee Information
Target Visitor:
IT industry, software developer, hardware industry, internet industry, film and television production, entertainment industry, tourism, education industry, design, city construction, theme park, entertainment city, cinema, theater, modern commerce, real estate, security industry, advertisement industry, medical industry, industry, military industry, etc.
Show Contact
Contact:
Dora Leung
Telephone:
+86 13066247489
Fax:
ORGANIZER PROFILE

Company:
guangdong Grandeur ltd
City/State
Guangzhou,
Country:
China
Business Type:
Trade Shows Organizer
Established:
NA
Member Since:
2016
Contact Person
Dora Leung
ORGANIZER PROFILE
City/State/Country -
Guangzhou,
China

Business Type -
Trade Shows Organizer
Established -
NA
Member Since -
2016
Contact Person -
Dora Leung