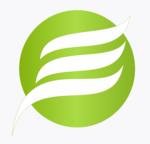 05th Solar Tanzania 2019
| | |
| --- | --- |
| Date: | Nov. 07, 2019 - Nov. 09, 2019 |
| Venue: | Diamond Jubilee Hall, |
| Address: | Upanga, Magore street, |
| City, State/Prov.: | Dar es Salaam, |
| Country: | Tanzania - United Republic of |
Show Details
| | | | |
| --- | --- | --- | --- |
| No. of Exhibitors: | 80+ | No. of Attendees: | 3200+ |
Trade Show Information
05th Solar Africa is the International Trade Exhibition on Solar Energy Products, Equipment and Tech held annually in Tanzania.
05th Solar Tanzania 2019 will be the hub for key players in the Solar industry, attracting leading Solar companies from around the world. The region offers tremendous opportunities to suppliers worldwide, having among the strongest solar resources in the world. In particular, the region offers excellent potential for concentrated solar power (CSP) and concentrated photovoltaic (CPV) systems.
Many African countries are currently exploring the use of solar and other renewables, using tenders (or PPAs) as the vehicle for expansion. As incentives in Europe decrease, project developers and investors are keenly interested in deploying solar technologies in Africa. Vast rural areas produce high demand for solar electrification.
Come, be a part of progress in Africa!
Exhibitors Information
More than 80 organizations participate in Solar Tanzania and it includes sectors such as Solar Panels,
Rural Power Generation Systems,
Compact Systems for Residential, Commercial & Industrial Electrification,
BIPV,
Grid connectible systems and solutions,
Batteries & Accessories,
Charge controllers and inverters,
Metering and grid connect solutions,
Cables & Accessories,
Test, measurement and monitoring solutions,
Solar Thermal Products & Solutions,
Street, Traffic, Garden & Billboard Lighting,
Solar Emergency Lighting,
Software solutions,
Solar Heating,
Solar consumer products & home appliances
and much more.
Attendee Information
The Region's Trade Exhibition attracts top industry professionals from all over Africa and the world. Their Profiles includes Manufacturers, distributors, agents, Importers & Exporters etc.
Show Contact
Contact:
Neville
Telephone:
+97143050755
Fax:
ORGANIZER PROFILE

Company:
Expogroup
City/State
Dubai, UAE
Country:
United Arab Emirates
Business Type:
Trade Shows Organizer
Established:
1994
Member Since:
2011
Contact Person
Neville
ORGANIZER PROFILE
City/State/Country -
Dubai, UAE
United Arab Emirates

Business Type -
Trade Shows Organizer
Established -
1994
Member Since -
2011
Contact Person -
Neville