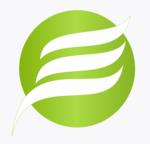 05th Power and Energy Tanzania 2019
| | |
| --- | --- |
| Date: | Nov. 07, 2019 - Nov. 09, 2019 |
| Venue: | Diamond Jubilee Hall, |
| Address: | Upanga, Magore street, |
| City, State/Prov.: | Dar es Salaam, |
| Country: | Tanzania - United Republic of |
Show Details
| | | | |
| --- | --- | --- | --- |
| No. of Exhibitors: | 150+ | No. of Attendees: | 4200+ |
Trade Show Information
5th Power and Energy Tanzania is the biggest Int'l event on Power and Energy Products, Equipment and Technology held annually in Tanzania.
The 5th Power & Energy Tanzania 2019 will be held from 07-09 November 2019 at Tanzania's prime international venue; Diamond Jubilee Expo Center, Dar-es-Salaam, Tanzania. Trade visitors from all over East & Central Africa are being invited directly and in collaboration with several regional trade bodies in Tanzania, Kenya, Ethiopia, Uganda, Somalia, Mozambique & Congo. Though Tanzania by itself is one of the biggest markets in Africa, major emphasis is being laid upon attracting traders and importers from neighbouring countries.
Come, be a part of progress in Africa!
Exhibitors Information
More than 150 organizations participate in the Power and Energy Tanzania, and it includes sectors such as New & Renewable Energy,
Nuclear Technology,
Energy Efficiency,
& Conservation,
Power Transmission,
Equipment,
IT Solutions,
in Power Sector,
Captive & Co-generation Plants,
Generators & UPS Systems,
Transmission & Distribution,
Industrial Control,
and Automation,
Environmental & Safety Management,
and many more.
Attendee Information
The Region's Trade Exhibition attracts top industry professionals from all over Africa and the world. Their Profiles includes Manufacturers, distributors, agents, Importers & Exporters etc.
Show Contact
Contact:
Neville
Telephone:
+97143050755
Fax:
ORGANIZER PROFILE

Company:
Expogroup
City/State
Dubai, UAE
Country:
United Arab Emirates
Business Type:
Trade Shows Organizer
Established:
1994
Member Since:
2011
Contact Person
Neville
ORGANIZER PROFILE
City/State/Country -
Dubai, UAE
United Arab Emirates

Business Type -
Trade Shows Organizer
Established -
1994
Member Since -
2011
Contact Person -
Neville