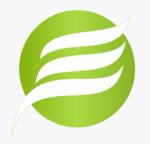 05th Oil and Gas Tanzania
| | |
| --- | --- |
| Date: | Nov. 07, 2019 - Nov. 09, 2019 |
| Venue: | Diamond Jubilee Hall, |
| Address: | Upanga, Magore street, |
| City, State/Prov.: | Dar es Salaam, |
| Country: | Tanzania - United Republic of |
Show Details
| | | | |
| --- | --- | --- | --- |
| No. of Exhibitors: | 100+ | No. of Attendees: | 4200+ |
Trade Show Information
The 5th Oil & Gas Africa, Tanzania will be the hub for key players in the Oil and Gas industry, attracting leading oil, gas and petroleum companies from around the world.
Oil & Gas Africa will offer participants the opportunity to showcase the industry's latest achievements and technologies while networking with key figures from the region's oil and gas sector. The exhibition brings the industry together in a forum that is conducive to business. This event is not only a key international event on Oil and Gas exploration in Tanzania but also an important platform for establishing and building business relations globally.
Come, be a part of progress in Africa!
Exhibitors Information
More than 100 organizations participate in the Oil and Gas Tanzania and it includes sectors such as Airlift, Helidecks and Logistics,
Bulk and Materials Handling Systems,
Cables, Umbilicals and Accessories,
Chemicals, Fluids and Lubricants,
Communications,
Computer Hardware and Software,
Controls, Consoles and Panels,
Corrosion, Cathodic Protection, Coatings and Insulation,
Dredging, Piling and Trenching,
Drilling and Well Completion Equipment,
Emergency Control and Shutdown Systems,
Fabrication, Manufacturing and Repair Yards,
Fire Protection Systems and Materials,
Flare Systems and Equipment,
FPSO Vessels and Equipment,
Well Servicing Equipment and many more.
Attendee Information
The Region's Trade Exhibition attracts top industry professionals from all over Africa and the world. Their Profiles includes Manufacturers, distributors, agents, Importers & Exporters etc.
Show Contact
Contact:
Neville
Telephone:
+97143050755
Fax:
ORGANIZER PROFILE

Company:
Expogroup
City/State
Dubai, UAE
Country:
United Arab Emirates
Business Type:
Trade Shows Organizer
Established:
1994
Member Since:
2011
Contact Person
Neville
ORGANIZER PROFILE
City/State/Country -
Dubai, UAE
United Arab Emirates

Business Type -
Trade Shows Organizer
Established -
1994
Member Since -
2011
Contact Person -
Neville