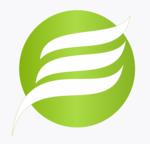 05th Afriwood Tanzania 2019
| | |
| --- | --- |
| Date: | Sep. 12, 2019 - Sep. 14, 2019 |
| Venue: | Diamond Jubilee Hall, |
| Address: | Upanga, Magore street, |
| City, State/Prov.: | Dar es Salaam |
| Country: | Tanzania - United Republic of |
Show Details
| | | | |
| --- | --- | --- | --- |
| No. of Exhibitors: | 80+ | No. of Attendees: | 3200++ |
Trade Show Information
AFRIWOOD 2019 is a meeting ground for manufacturers, importers, traders, distributors, converters and end-users in the wood industry. Spread over a period of 3 days, the event brings together decision-makers and influencers as well as technical experts and professionals from leading companies involved in wood machinery and tools, furniture machinery, materials & supplies, etc. within Africa and around the globe. Exhibiting at this event will allow you to showcase your products and services to the industry's largest gathering of qualified decision-makers.
Come, be a part of progress in Africa!
Exhibitors Information
More than 80 exhibitors participate in Afriwood Tanzania every year and it includes sectors such as Wood Products and Suppliers,
All Related Forest products,
Chipboard and MDF,
Finishing and Coating,
Glue and Fixing Products,
Laminates,
Papers and Cardboard,
Plywood, Hardwood Decorative and Composite,
Polishing Products,
Spraying Equipment,
Wood and Timber Flooring,
Wood Raw Materials,
Wooden Decorative Materials and Units,
Wooden Windows and Doors,
Woodworking Machinery,
Adhesives for the wood,
Dryer and Grader,
Drying Kiln Equipment,
Dust Control and Vacuum Cleaners,
Edge Banders/ Trimmers,
PUR Adhesives,
Rounding Machines,
Sanding and Polishing Machines,
Saws and Sawing Machines,
Special Adhesives for the wood,
Specialized Wood Production Plant,
Spindling and Turning Machine,
Steam Preheating,
Timber Processing,
Veneering Machines and Plants,
Wood Treatment Plants,
Fastening Systems,
Fiber Dryer,
Finishing and Fittings,
Foams and Sealants,
Gluing and Fixing Machine,
Gluing Systems,
Handling and finishing Incl. Diagonal saw, raw board handling raw board storage systems,
Hot Coating,
Hotmelt (EVA, Polyamide, Polyolefin, Polyester, Polyurethane),
Joinery and Assembly Machines,
Laminating Equipment,
Lathes,
Carving Machinery,
CNC Machining Center,
Furniture Materials, Hardware and Accessories.
and many more.
Attendee Information
The Region's Trade Exhibition attracts top industry professionals from all over Africa and the world. Their Profiles includes Manufacturers, distributors, agents, Importers & Exporters etc.
Show Contact
Contact:
Neville
Telephone:
+97143050755
Fax:
ORGANIZER PROFILE

Company:
Expogroup
City/State
Dubai, UAE
Country:
United Arab Emirates
Business Type:
Trade Shows Organizer
Established:
1994
Member Since:
2011
Contact Person
Neville
ORGANIZER PROFILE
City/State/Country -
Dubai, UAE
United Arab Emirates

Business Type -
Trade Shows Organizer
Established -
1994
Member Since -
2011
Contact Person -
Neville