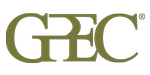 GPEC General Police Equipment Exhibition & Conference
| | |
| --- | --- |
| Date: | Feb. 20, 2018 - Feb. 22, 2018 |
| Venue: | Messe Frankfurt, Hall 11 |
| Address: | Ludwig-Erhard-Anlage 1, 60327 Frankfurt am Main |
| City, State/Prov.: | Frankfurt a.M., Hesse |
| Country: | Germany |
Show Details
| | | | |
| --- | --- | --- | --- |
| No. of Exhibitors: | 526 | No. of Attendees: | 6694 |
Trade Show Information
GPEC General Police Equipment Exhibition & Conference¬ is Europe's leading closed specialized trade fair exclusively for members of authorities. The focus is on police equipment and special technologies, safety technology and respective services for authorities. This branch meeting that is unique in Central Europe addresses the following target groups:Police, Border Guard, Customs and Financial Bodies, Prison Service and Justice, Government Services and Agencies, Special Forces, Military Police, Gendarmerie and Infantry.
Exhibitors Information
Product groups on display - C4I systems, forensic IT research - Safety, observation and surveillance technology - Criminal investigation and detection of narcotics - NBC protection and explosives disposal services - Vehicle technology (land, air, sea), traffic control and road safety equipment - Task force technology - Clothing, personal equipment, body armour, ballistic protection - Non-lethal and self-defence weapons, small arms, ammunition, pyrotechnics - First aid and rescue equipment - Education, training, logistics, media
Future dates:
Attendee Information
At the closed specialized event GPEC¬ 2014 6,694 security experts from 55 countries informed themselves with 526 exhibitors (348 national and 178 international ones) from 31 countries about novelties, technologies and trends in the field of Police and Special equipment (2014: 6,387 visitors from 62 countries and 503 exhibitors from 28 countries).
Show Contact
Contact:
Uwe Wehrstedt
Telephone:
+49 3-47-4362-92
Fax:
+49 3-47-4362-91
ORGANIZER PROFILE

Company:
Wehrstedt GmbH
City/State
Leipzig,
Country:
Germany
Business Type:
Trade Shows Organizer
Established:
NA
Member Since:
2016
Contact Person
Uwe Wehrstedt
ORGANIZER PROFILE
City/State/Country -
Leipzig,
Germany

Business Type -
Trade Shows Organizer
Established -
NA
Member Since -
2016
Contact Person -
Uwe Wehrstedt